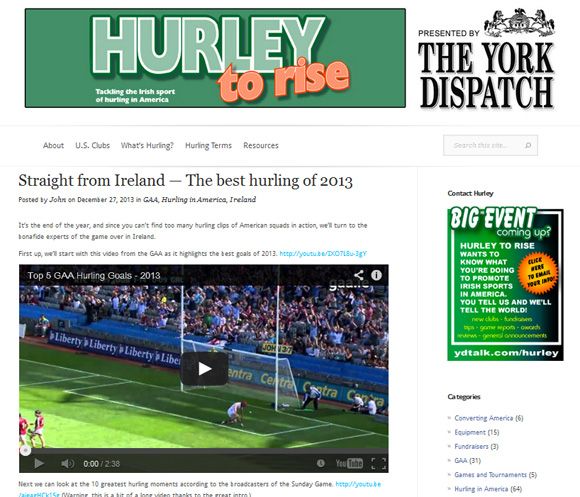 The Comics on the Brain staff writes plenty of blogs across the interwebs. Yep, we're experts at a lot f things.
One of those is developing into a nice cross-pollination effort between this blog, which we use to talk about comics, games and show off our various creations, and one of those other blogs. At Hurley to Rise, we talk about the amazing sport called Hurling, which is an ancient Irish field game that's a little bit like lacrosse mixed with soccer.
We've been writing about hurling (and its related sports in the Gaelic Athlethic Association) for years now and just recently we hatched a deal where we might be able to merge our love for that unique aspect of Irish culture and our love of creating comics.
The proposal is to create a two- or three-page comic strip that will be featured in a gaelic sports magazine. As a quickie rough sample, we created a few quick panels to show off the game.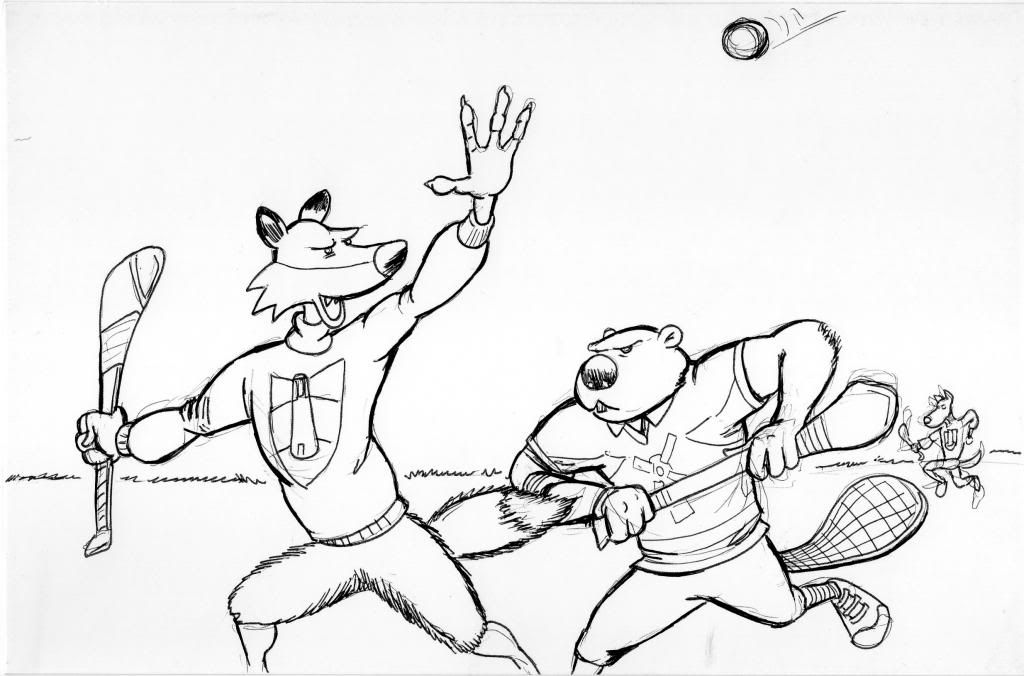 As you can see, we mixed our Downward Spirals teams and our Redlighter comic into one world where they all play hurling.
Keep watching this space for more updates on the hurling comic!