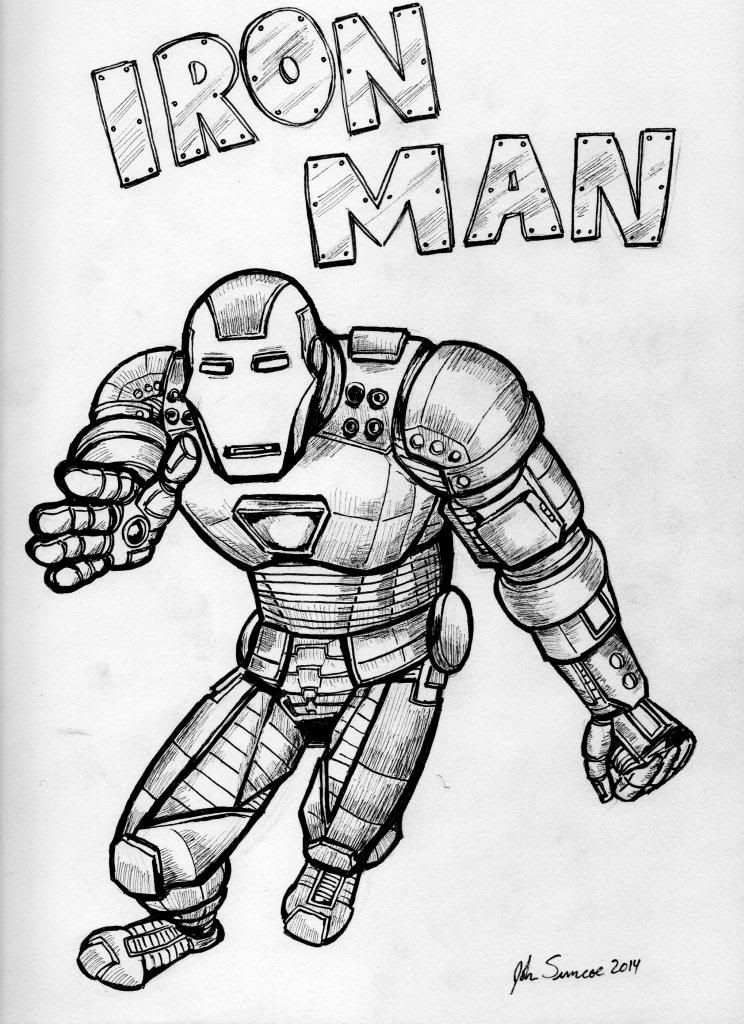 The other day, Comics on the Brain sat down to draw everyone's favorite armored Avenger, Iron Man. We finished our pen-and-ink sketch a few hours later, as seen above.
The great thing about Iron Man is that his armor has so many variations that he's a lot of fun to draw. Beyond his original yellow armor and his familiar Bronze Age armor, there's still a bazillion different variations.
Where does this one lie in the samples below? Somewhere between Models 29 and 30.