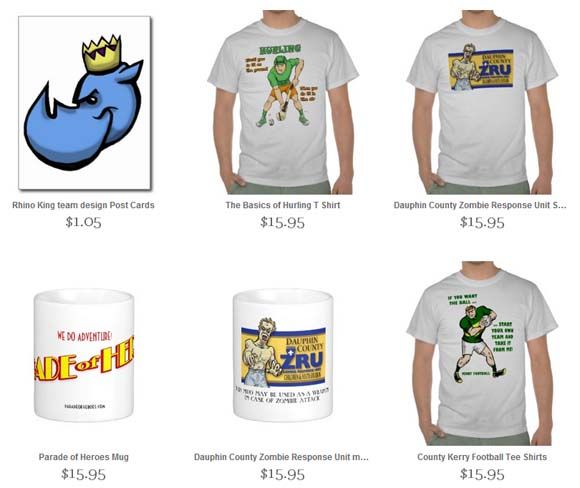 One of the things the Comics on the Brain staff enjoys most of all is drawing and creating things. With that in mind, we've built up a decent selection of products that you can buy on Zazzle, the custom merchandise website.
The little window below here shows a bunch of the items CotB has created over the years. Please buy a whole pile of it! Want something customized? Or your very own design? Just contact us here!
Visit our Zazzle store
for all sorts of options on what you can buy, including items to wear to "The Hobbit
" premieres, your favorite gaelic game teams, to the bar or just because you want a rhino on your shirt.