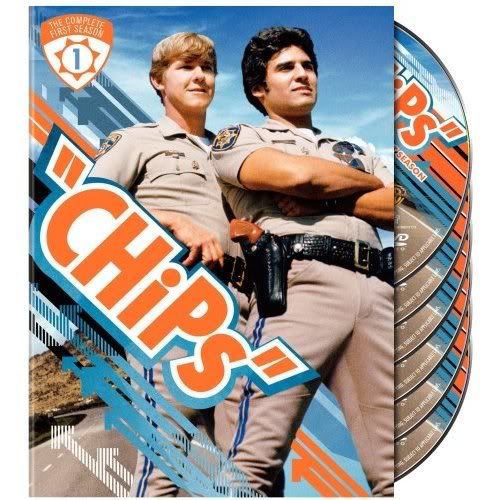 Despite our best efforts, the Comics on the Brain staff just couldn't get any of the rest of their family members excited about the arrival of "CHiPs: The Complete First Season" on DVD.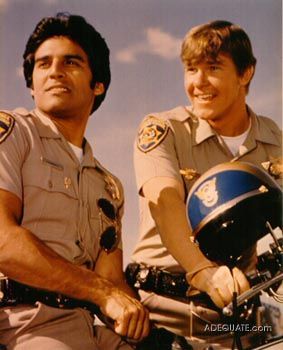 No one was interested in a "CHiPs" day. They wouldn't dress up as their favorite "CHiPs" character.
Heck, not a soul was interested in joining CotB in group hum of the theme song. No, for some reason, they thought
"CHiPs"
was totally uncool.
Well, let us tell you that they are completely wrong.
"CHiPs" rocks, dear friends.
"CHiPs" is ninja-level cool.
You don't believe us?
Frank Poncherello and Jon Baker were gods among men. They had to be. How else could these two young and handsome California Highway Patrol officers survive in the harsh "CHiPs Universe" without being so totally amazing?
After all, in any given day, they would stop a runaway tanker truck, witness a kabillion slow-speed car crashes, pull over a celebrity or two for bad driving, help steer kids away from a life of crime,  be johnny-on-the-spot whenever a beautiful babe's car breaks down and thwart car thieves every 20 minutes or so — and that's just their day job.
Once they parked their motorcycles for the night, they still had plenty to do, including disco dancing, coaching the Little League, roller skating, trips to the beach and innumerable police charity functions.
 Yes, you have to be pretty cool to handle a hectic life like that.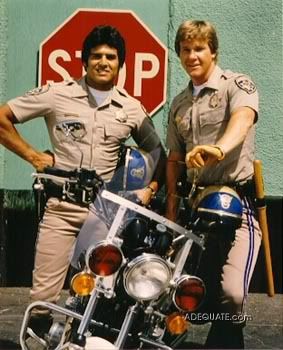 Just like the CotB staff, there's a few more "CHiPs" fans out there. Take a look at the amazing CHiPs fansite,
CHiPs Online
, which has all sorts of great trivia from the show that got its start in 1977 on NBC. And for those on the fence about "CHiPs,"
The fan site even has a wiki for the show, wherein we learn a little more about
Ponch
: "His talents include: skate boarder, street/roller hockey player, handball, racquetball, basketball, student pilot, singer, jet-skier, hang-glider, sky-diver, wind-surfer, waterskier (he claims), demolition derby driver, square dancer, drag racer, volleyball player, chess player, and black belt in karate. "
See, we told you.  From karate to jet-sking, Ponch is the man!
(And, in case you were wondering, "CHiPs: Season One" is a great way to spend a weekend. Funny, melodramatic and very 1970s … in all the right ways.)