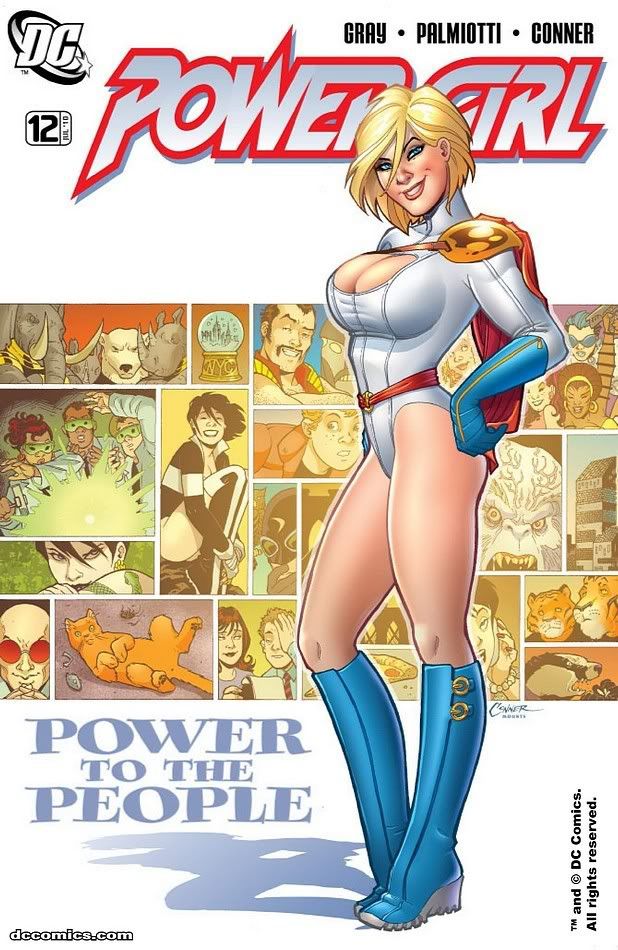 I review comics on Twitter at twitter.com/johnsimcoe. Here are the July 2010 through October 2010 reviews!
Salvation Run
no. 1 (Jan 08): 2 dozen DC villians are dumped on a desolate planet to
fend for themselves. This is my kind of old-school fun.
Heathclif (various): I think I'm the only one in America that still gets a laugh out of the "Heathcliff" comic strip.
The
Purple Smurfs (2010): Papercutz reprints classic (read: pre-80s toon)
Peyo stories, and its kind of neat seeing smurfs punch each other.
That
Salty Air (2008): Engaging graphic novel about taking revenge on the
sea … and how the sea fights back — with an octopus! A++
Asterix
in Belgium (1979): I am baffled that these books aren't popular in the
U.S. This was yet another funny entry in the series.
Teen Titans No. 87 (Nov. 10): Am I the only one grossed out by seeing Superboy and Wonder Girl in bed together? GAG!!!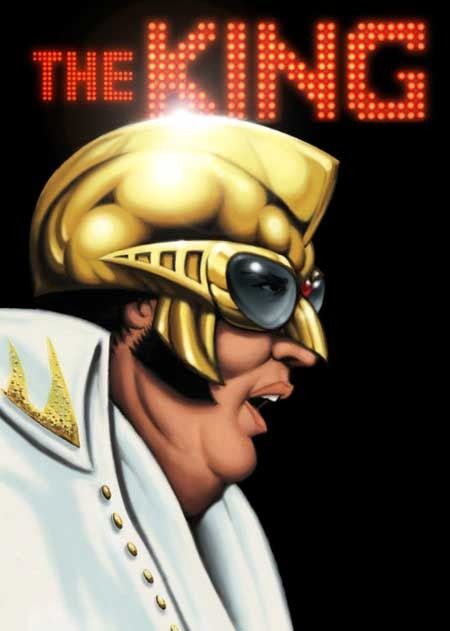 Valkyrie
(2010): This Marvel comic was supposed to clean up continuity issues.
Wrong. All it did was pitch the character's history.
110
Per¢ (2006): Tony Consiglio offers the amusing story of the disturbing
adult fans of a boy band. You really end up hating some of them.
Fox
Bunny Funny (2007): Wordless graphic novel about not being able to be
what you want to be. Set in a society where foxes harvest bunnies.
The
King (2005): What if an Elvis impersonator became a god? That's what
this comic book asks, and after reading it — I'm all shook up.
Pinky
& Stinky (2008): A fun little tale of the first pigs on Pluto.
Well, at least that's where they were trying to go! Perfect for kids!
Visionaries
No. 2 (Jan 85): More origin story for the toyline. Characters stick to
cartoon templates, but here they are hard to tell apart.
Visionaries
No. 4 (May 86): Hasbro toy-based comic. Story on grudging respect
between a good guy and a bad guy. Can't we all just get along?
Justice
League Generation Lost No. 1-2 (2010): Wow, is this a good story or
what? Perfect art for No. 1, not so for No. 2. Still … WOW!
Justice
League Generation Lost No. 4 (Aug 2010): This book just keeps getting
better. Max Lord's as a victim of nostalgia? Intriguing!
Justice
League Generation Lost No.s 5-6 (2010): This series is ramping up quite
impressively. Definitely a game changer for all involved.
Justice
League Generation Lost Nos. 7-8 (2010): Writers should remember Fire is
Brazillian and wouldn't use American football terms. Geez!
Booster Gold 33
(Aug 2010): Funny look back at one of the best comics of the 1980s.
Especially BG's interrogation by Martian Manhunter. A
Power
Girl No. 12 (2010): Finale to a truly great run of comics by PGC. I
think even 10 yrs from now, this will go down as one of the best.

Birds of Prey No. 3 (2010): It's nice to see a writer 'get' Hawk & Dove. Still, I had a little trouble following the plot.
Freedom Fighters No. 1 (Nov 2010): Interesting in the fact that the title appears to have debuted 9 new characters in 1st ish.
Disney
Comics The Classics Collection (2006): Nice hardcover of old Dell movie
adaptations. Truly great, and I ended up liking 'Bambi' best.
Carl Barks Library of Donald Duck No. 8 (1990ish): Collects some good Barks
stories with essays too. Pretty neat, but I don't need any more.
Joe the
Barbarian No. 1 (2010): Joe gets sucked into an action figure war. Hmmm,
seems like this has been done before. Unimpressive.
Young
Allies No. 1 (Aug 2010): Five young heroes join up and do nothing but
make me yawn in boredom. I usually like this stuff too. Grade C.
Wonder
Woman No. 329 (Feb. 86): Surprisingly touching finale before the
post-Crisis WW. And honestly, I've never seen better from Don Heck.
Heralds No. 3 of 5 (2010): Kathryn Immonen really makes her books fun, and this group plus the Thing made me laugh out loud. A+
Secret
Avengers No. 1 (July 2010): Bought because of Valkyrie, but it was only
marginally interesting. Proactive covert team …. yaaawwnnn.
Secret
Avengers No. 2 (Aug. 2010): On Mars, the team hunts for MIA hero.
Ant-Man and War Machine squabble. And Beast is an Avenger again!
Frankenstein:
The Graphic Novel (2005): Gary Reed and Frazer Irving do a great job
capturing the melancholy of this classic story. Grade A!
Superman
No. 700 (Aug 2010): Wow, Supes is 700. What better way to kick off a
navel-gazing storyline! Nuttin' special, Nuttin awful. B-.

Wolverine
Weapon X No. 11 (May 2010): Hey, not a bad story here with Cap and
Wolvie at a bar. Plus you get geared up for fight vs. Deathlok!
Wolverine:
Weapon X 13 (May 2010): Wolvie teams up with Avengers to fight an army
of Deathloks. Highest level of coolness I can imagine! A++
Batman:
Legends of the Dark Knight No. 6 (Apr 90): Kickoff of campaign vs. Mr.
Whisper. Klaus Janson draws. That's about the best thing here.
Total
Eclipse Book Two (1988): Airboy and others prep for battle against
Zzed. Fun book for as little as I know about the "Eclipseverse."
Grand
Prix No. 26 (July 1969): Stories of hot rods and race cars that read
and look OK today, except the climaxes are kind of flat. C+
Marvel
Chillers No. 7 (Oct. 76): This comic stars Tigra, and she acts a lot
like Wolverine in it. Hmmm, definitely not the Tigra I know. B-
RoboCop
No. 4 (2010): This book keeps on surprising. Easily the best RoboCop
sequel ever — in film, TV, comics or cartoons. A true must-buy
Lone Ranger Vol. 1 (2007): Dynamite offers a grittier origin for our hero in blue. Cariello's art really makes this thing work.