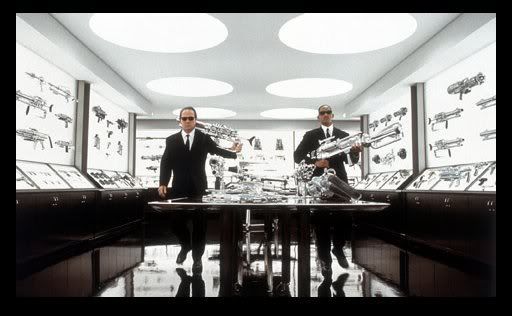 Now that the third "Men in Black" movie is safely on DVD, Comics on the Brain is diving back into its stash of fun stuff we created for the now-defunct "Men in Black: The Roleplaying Game."
The game was published by West End Games and used the D6 System, a flexible and fun set of rules for quick games.
Our efforts to expand the MIB universe typically delved into Hollywood and other associated weirdness, as is the case with this entry.
Even if you're not a fan of RPGs, read the "text" after all the game stats to see how the Unknown Comic could fit into the "Men in Black" Universe.
NAME: The Unknown Comic/Agent M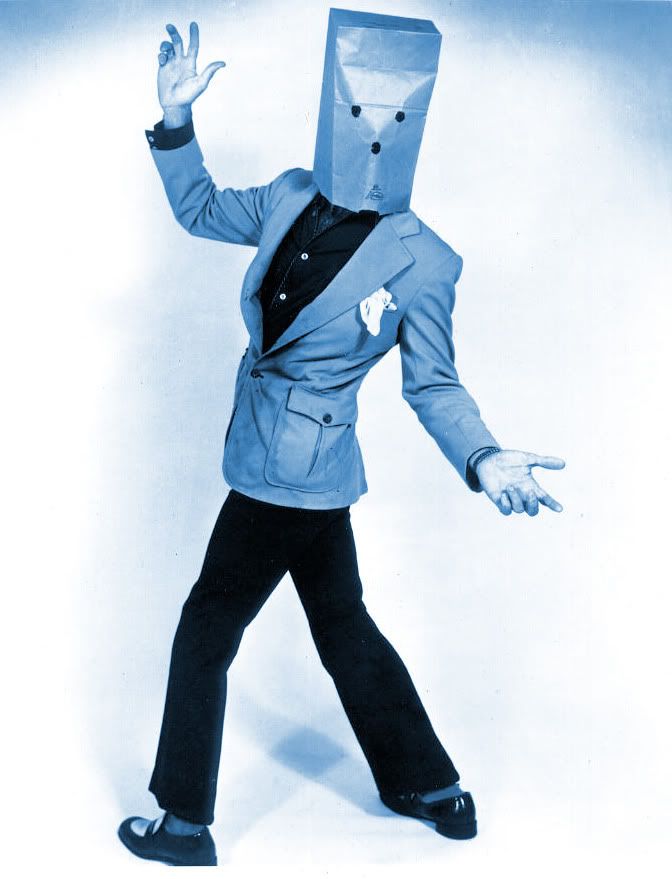 OCCUPATION: Comedian, former MIB agent
ALIAS: Murray Langston
SPECIES: Human
GENDER: Male
HEIGHT: 1.6 meters, 1.8 meters with bag
WEIGHT: 179 pounds
AGE: 52
ATTRIBUTES/SKILLS:
Reflexes . . . 4D
— Piloting 4D+2
Coordination . . . 2D
— Marksmanship 5D
— Lock Picking 3D
Endurance . . . 3D+1
Strength . . . 2D
Knowledge . . . 2D
— Forgery 3D+1
Perception . . . 2D+2
— Artist: Comedian 6D
— Conceal 3D
Confidence . . . 4D
— Con 4D+2
Charisma . . . 4D
— Disguise 7D+2
BODY POINTS: 34
CHARACTER POINTS: 12
FATE POINTS: 4
SPECIAL ABILITIES: Retains all knowledge of his former MIB activities.
USELESS SKILLS: The Unknown Comic is extremely limber.
HISTORY:
Murray Langston, the man who would eventually become The Unknown Comic,
was recruited by MIB in the late 1960s as a field agent. At the time,
he was known for his quick-thinking, off-the-cuff manner in the field.
It was with this attitude that he rose quickly to beone of MIB's best
agents, until his encounter with the first Tarovals (MIB RPG: ARG Vol.
1, P. 53) to reach earth.
In a short battle with the aliens that would eventually become known as
"Barflies" that Agent M saw his life flash before his eyes, and he knew
that it was time to quit. But before he did, he wanted to make sure he
was able to keep all the information he knew about alien activity on
Earth. So, with the assistance of Tarvol scientists, Agent M developed a
special anti-Neuralizer shield.
PERSONALITY:Even as an MIB agent, The Unknown Comic was
known as an abrasive and fidgetity individual. Now his T.U.C.
personality is even worse, as he often unrolls foul joke after foul
joke. His secondary personality of Murray Langston is surprisingly
likeable.
EQUIPMENT & WEAPONS: The Unknown Comic's specially treated
paper bag prevents any mind-influencing effects on him, including an MIB
deneuralizer. T.U.C. has a seemingly endless supply of these bags.
ADDITIONAL LINKS


PREVIOUS ENTRIES