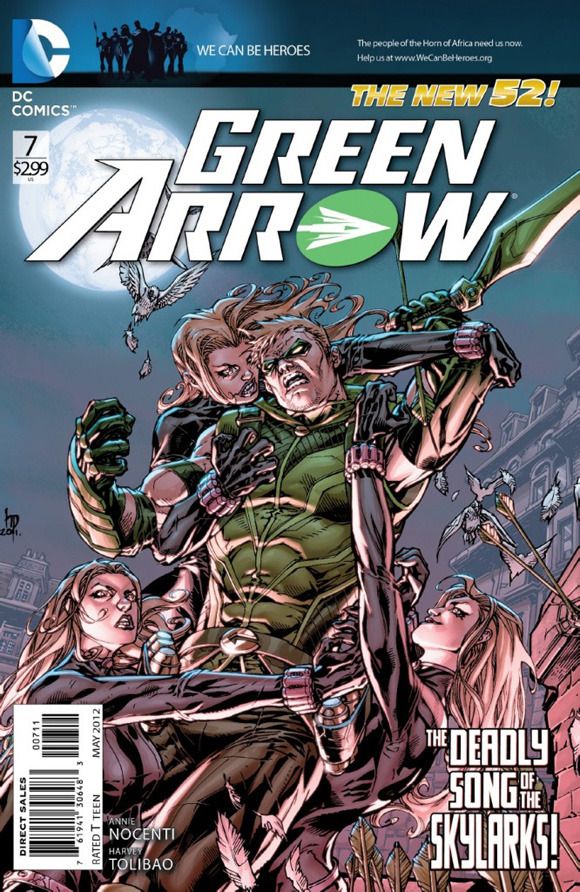 I review comics on Twitter at twitter.com/johnsimcoe. Here are the August 2012 reviews!


Elric: Weird of the White Wolf No. 4 (1987): A fairly good fantasy story
until it slipped into Dr. Strange-like dimension hopping.

20,000 Leagues Under the Sea – Graphic Novel (2008): A simple, quick
retelling of the classic By Carl Bowen and Jose Alfonso Ocampo Ruiz

Unexpected No. 202 (1980): Features a perfect cover just in time for the
holiest of holy days — A giant, fanged bunny as kids collect eggs.

Badger Goes Beserk No. 2 (1989): The coolest thing about this comic is
that every persona seems to get a different pencil artist. Cool idea.

Green Arrow No. 7 (2012): I got this because Ann Nocenti was writing,
but really this does nothing to interest me in the character.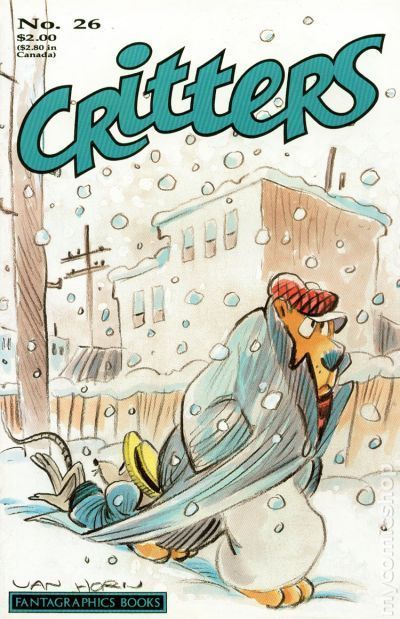 Critters No. 4 (1986): Another cool issue that includes a Looney Tunes murder-mystery before "Who Framed Roger Rabbit?"
Critters No. 26 (1988): This high-brow funny animal book really wowed
me. If it was still bing published, I would submit my own stuff to it.

Critters No, 27 (1988): Features a great story by Stan Sakai that really had me laughing. PLUS: Fission Chicken's a great crime-fighter.

Fantastic Four Nos. 229-230 (1981): The team battles a black hole in a
story inspired by Carl Sagan. Actually it was kinda uninspired.
Fantastic Four No. 245 (1982): Byrne explores Invisible Girl's
traditional role on the team in a way that made the Byrne era so
amazing.

Fantastic Four No. 251 (1983): More or less a filler issue between
stories, but John Byrne manages to keep it quite interesting.
Fantastic Four No. 287 (1985): Features a guy called Invincible Man, who
I've never heard of, as She-Hulk and Invisible Woman stalk Doom.

Fantastic Four No. 288 (1986): Dr. Doom vs. the Beyonder, Round 2.
Explains the villain's appearance in Secret Wars. Smart thinking,
Byrne!

Fantastic Four No. 290 (1986): I think this is about the 190th issue
where Susan eulogizes Reed. But still, Annihlus and Blastaar!
Fantastic Four 289 (1986): The build up to a death of Reed. Will he be
able to save the universe from this scientific conundrum?
Fantastic Four No. 291 (1986): The team, minus Reed, gets sucked into
1936 and Fury has murder on his mind! What 1930s leader would you off?

Fantastic Four no. 295 (1986): This post-Byrne story is agonizingly bad
(even with Stern & Ordway) as they try to wrap up his storylines.

Fantastic Four No. 311 (1987): Terrifically bad art undermines the intensely emotional and compelling story of "She-Thing."
Fantastic Four No. 489 (2002): Waid and Weiringo's first issue helps
readers understand the key to the team that all others should follow.

New Wave No.10 (1986): The Eclipse hero group is actually kinda
interesting. Would love to see a "where are they now" storyline.
Dynamo Joe No. 11 (1987): A space comic with Mechas as the main assault
ships. Unfortunately confusing as I haven't read it before.