I review comics on Twitter at twitter.com/johnsimcoe. Here are the January and February 2011 and November and December 2010 reviews!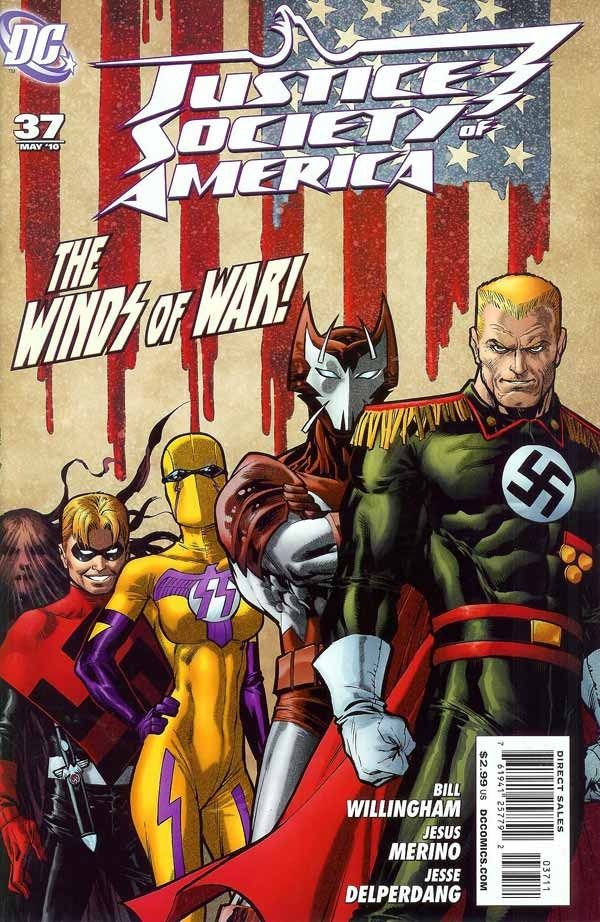 Weird Worlds No. 1 (2011): DC anthology book offers an interesting set
of characters, but Kevin Maguire steals the show with Tanga's sci-fi.
Warlord of Mars No. 1 (2010): Halfway through it switches to another
artist. Why would you do this on a first issue? Dumb-dumb-dumb!
1985 No.s 3-4 (2008): I would like to thank the Trapster for finally
helping me understand the plot of the book — 4 issues in! Geez!
Beetle Bailey 1950-1952 (2008): The earliest Beetle Bailey cartoons, but
nary a Sarge ass-kicking. I guess the abuse of power comes later.

Notes for a War Story (2004): This engaging story about teen boys making
due in a war-torn Balkan country has a great payoff in the finale.

Justice Society of America No. 31 (Nov. 2009): When superheroes have
nothing to do, they end up fighting one another. That happens here.
Justice Society of America No. 37 (2010): Alternate-reality tale of Nazi
USA. Really? Nazis again? How about a militant Belgium for once?
Dick Tracy: The Collins Casefiles Vol. 2: The good detective battles
punk rockers and computer criminals. Didn't expect such topical events.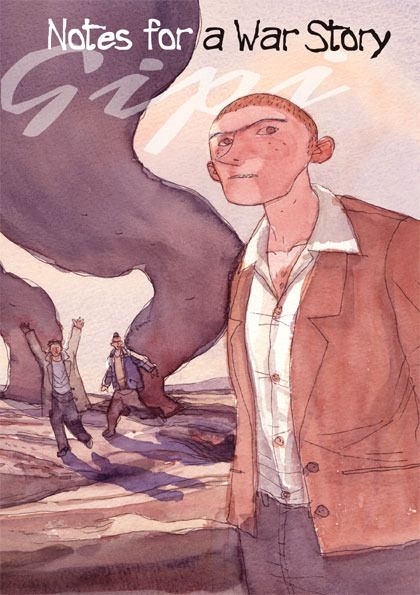 Adventures into the Unknown 154 (1964): The ghostly Nemesis tries to
frighten criminals in his Robin the Boy Wonder short-shorts. So wrong.

Death by Chocolate Redux (2007): A detective made out of solid chocolate? That's a fun idea, but it needed to work it more.
Delayed Replays (2008): Liz Prince obsesses about boogers in her quirky comic strip. Why can't more chicks be like her?
Tiger-Man No. 2 ('75): Atlas Comics' fiesty cat-man battles the Blue
Leopard as he weighs the morality of killing his enemies. Some hero!
Savage Sword of Conan 105 ('84): It's Conan versus a cannibal army, and
as usual Conan doesn't bite off more than he can chew. Yep, he wins.
The Lone Ranger 20-23 (2010): Love the slow-burn of this, and Sergio Cariello is the perfect artist to build the tension.

She Buccaneer No. 1 (Book 1, 2008): 'Twas a fun adventure comic inded.
The ARRRtist shines like a golden doubloon pulled from the Caribbean.

Birds of Prey 115-116 ('08): The girls get mixed up with a legacy villain, and teeth-breaking ensues! Always interesting.
Army of Darkness/Xena No. 2 ('08): Question: What happens when
Autolycous and Ash exist in the same universe? Answer: Lots of angry
people.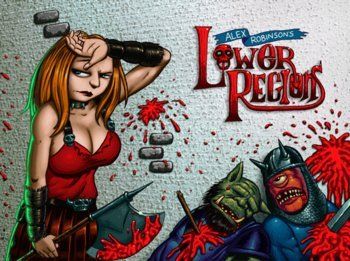 Beowulf (1984): Jerry Bingham offers a wonderfully illustrated
adaptation of the epic poem. Still, it's a little bit "too Conan"
looking.

Ghostbusters: Tainted Love (2010): Surprisingly spot on in
characterization and story style. Winston telling a ghost to "Man Up" is
LOL!
Buckaroo Banzai: Hardest of the Hard No. 1: Yeah, this is the comic
based on a B-movie, but the art doesn't have to be this pedestrian.

Alex Robinson's Lower Regions (2007): Wordless graphic novel of a
Xena-like warrior, which is something we need more of. Am I right,
girls?
Michael Townsend's Amazing Greek Myths of Wonders and Blunders (2010): A
fun, kid-friendly take on some great myths. I laughed — a lot.