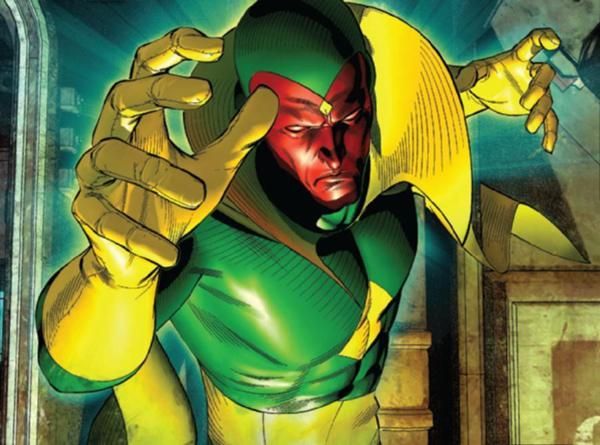 With the new Joss Whedon-led "Avengers" tearing up the box office record books, it's fun to look at the Avengers comic books and consider other interesting candidates for Marvel films. Create a solo project here or there and just like that you've got another member of the Avengers for future films.
Here's Comics on the Brain's picks for the lineup:
Ant-Man: The word is that there is an Ant-Man movie in the works, but some doubt his ability to be interesting. CotB's advice is to figure out a way to introduce this Ant-Man into the story, but keep all the background from the previous Ant-Mans. Quite literally, they should just tell us "yeah, there were other Ant-Mans, but they're retired now." We think an audience can handle that.

Wonder Man: Wonder-Man's origin story is actually among the more interesting of the Avengers characters. Essentially, he was blackmailed into making the Avengers think he was a bad guy, turned on them and then turned good. Later on, he becomes a movie star and celebrity as well as a superhero. All those elements could make a great solo story, but we can take the compact form in an Avengers sequel.
She-Hulk: Since everyone's familiar with the Hulk's origin, it wouldn't be too hard to throw together a tie-in movie that features She-Hulk. Even easier, the writers could just say here's She-Hulk, she's the Hulk's cousin and that would be it. What's great about the She-Hulk is that she is absolutely not a raging bad-ass. She's more of a metropolitan party girl who happens to have super-strength.
Jack of Hearts: If you've read my blog for any length of time, you'll know I'm crazy for the garishly dressed Jack of Hearts. He's one of my absolute favorite characters thanks to his unique pathos — He's a guy who could destroy the world at any second if he loses his concentration. I have

The Vision: One of the longest serving Avengers, the Vision is a synthoid (that means robot) that could be a hilarious addition to the movie lineup in the same way that Lt. Commander Data was to "Star Trek: The Next Generation." Like Data, the Vision has always struggled with the concepts of what "being human" is, and it can be mined for laughs, drama and thrilling action. Also like Data, the Vision is routinely one of the toughest Avengers. Even better, if Whedon wanted he could use the female version of Vision.
Ms. Marvel/Captain Marvel: One of the biggest storylines in Avengers history is the invasion of Earth by the Skrull empire. These aliens are intensely bad and their sworn enemies, the Kree, have often sent their own heroes to help Earth. On of those Kree-inspired heroes is Ms. Marvel who is soon to be renamed Captain Marvel. She's got your standard hero powers — super strong, flight and invulnerability — but she's always just eluded stardom in the Marvel Universe. Maybe a movie franchise can do it.

The Black Panther: He may look a lot like Batman, but the Black Panther is no utility belt-wearing millionaire. He's the king of an African nation trained to be a brilliant fighter. Like the Black Widow, he has no super powers, but he makes up for that with amazing skills and a brilliant mind. In an Avengers movie, he could serve as a Black Widow substitute if Scarlett Johansson gets too expensive.
Finally, check out Comics on the Brain's post about "
Marvel's Sweet Sixteen — 16 Heroes Marvel Can Bank On" … or at least my list of 16 heroes they should bank on!