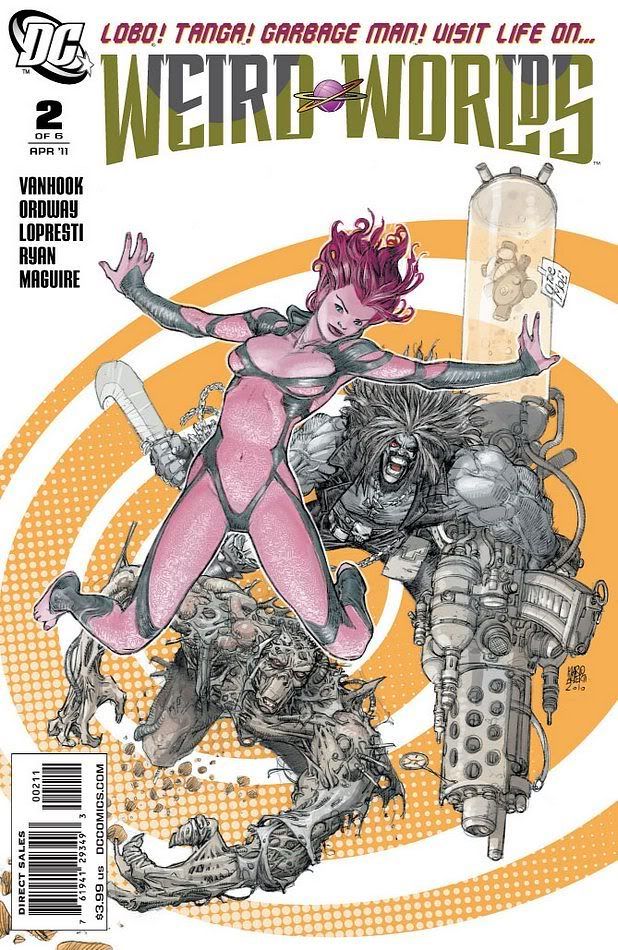 I review comics on Twitter at twitter.com/johnsimcoe. Here are the March, April and May 2011 reviews!
Batman Arkham City No.1 (2011): A prequel to a video game, so be warned.
Paul Dini mostly pulls it together, but it's not exactly great.
Batman Gates of Gotham No. 1 (2011): Good, gawd. Who let this crap out
to print? Do I really care about how Gotham's buildings were made? No!
Weird Worlds No. 2 (2011): Maguire delivers as usual with Tanga. Who
cares about Lobo? And Garbageman — Haven't we seen this all before?
Elvira's House of Mystery No. 4 (1986): 2 stories –1st is poemy
jibberish. 2nd a standard stalker story that's just uncomfortable to
read.
Heroes for Hire No.3 (2011): Essentially a solo Paladin story, and I
gotta say it really intrigued me. I will definitely try more of this.
The Replacement God – Book One (1997): Interesting plot to find a new
deity within polytheism. Told in way that you never know what's next.
Biggles Recounts the Falklands War (Translated in 2007): Isn't it
hilarious there's even a comic called that? It made no sense, by the
way.
Ruse No. 1 (2011): Simon Archibald, and a true detective is back in
comic books. I miss Butch Guice, but this new artist ain't half bad.

Super Circus 592 (Dell Four Color, 1954): Got this cuz of Mary Hartline
photo cover. Interesting to see how they work with a circus setting.
Warlord of Mars Dejah Thoris No. 1 (2011): Its hard not to like a book
starring a woman who dresses like she does and is drawn so damn well.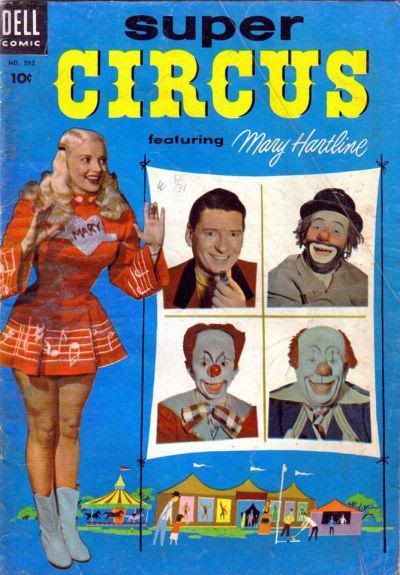 Adventure Comics No. 488 (1981): A Dial H for Hero issue includes a form
for readers to send in their character ideas. Is that still valid?
Gladstones School for World Conquerors No. 1 (2011): Super kids going
down the wrong path star in this vibrant book. Neat twist on Sky High.
Spider-Girl No. 6 (2011): Done in one issue with the new Hobgoblin. He's way cool, but you know what? So is this Spider-Girl.
Action Comics No. 900 (2011): Never will you read a clearer description of Lex's hatred of Superman. Nice piece by Donner, too.
Steve Canyon 1948: Here's a great book that is well written and
incredibly well-drawn. Probably not for everyone, but it was "for" me!
Avengers The Children's Crusade No. 5 (2011): Jack of Hearts is back
then he blows up and dies again. This is a recurring theme for him.
The New Warriors No. 36(1993): Guest artist draws a solo Marvel Boy
story. Why would Marvel even consider layering awful on awful like this?
New Warriors No. 37-38 (1993): Melodrama to the extreme as heroes'
families get targetted. These were a prime example of bad 1990s comics.
G.I. Joe No. 14 (1983): Eskimo mercenaries. That's good enough to keep me interested for 22 pages.
Justice League Generation Lost No. 22-24 (2011): Pretty satisfying
conclusion for a JLI book, but I still wish we had Ted Kord back.
Strange Stories for Strange Kids (2001): Cool stuff in here, but the
most fun is an toon-ified find-your-path maze. More on the way, I hope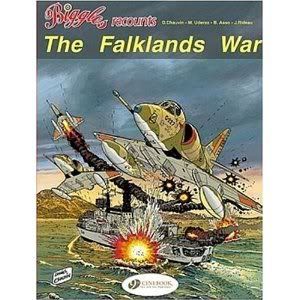 FREE COMIC BOOK DAY
I snagged a few books for Free Comic Book Day 2011. Look for more Twitter reviews of Free Comic Book Day books at my twitter account! Here are the quickie reviews for them:
#FCBD Atomic Robo (2011): Robo's story was the normal excellence. Moon Girl made no sense. Same with Foster Broussard.
#FCBD Geronimo Stilton (2011): Kind of wallops you over tye head with the cat jokes. Love the character designs and coloring though.
#FCBD
The Smurfs (2011): Neat package includes old newspaper strips and the
tale of the Submariner Smurf. What does Namor know about this?