One of the fun things about being able to draw, just as I suppose it's nice to be able to fix a car, is that you can do special requests from time to time and help people out.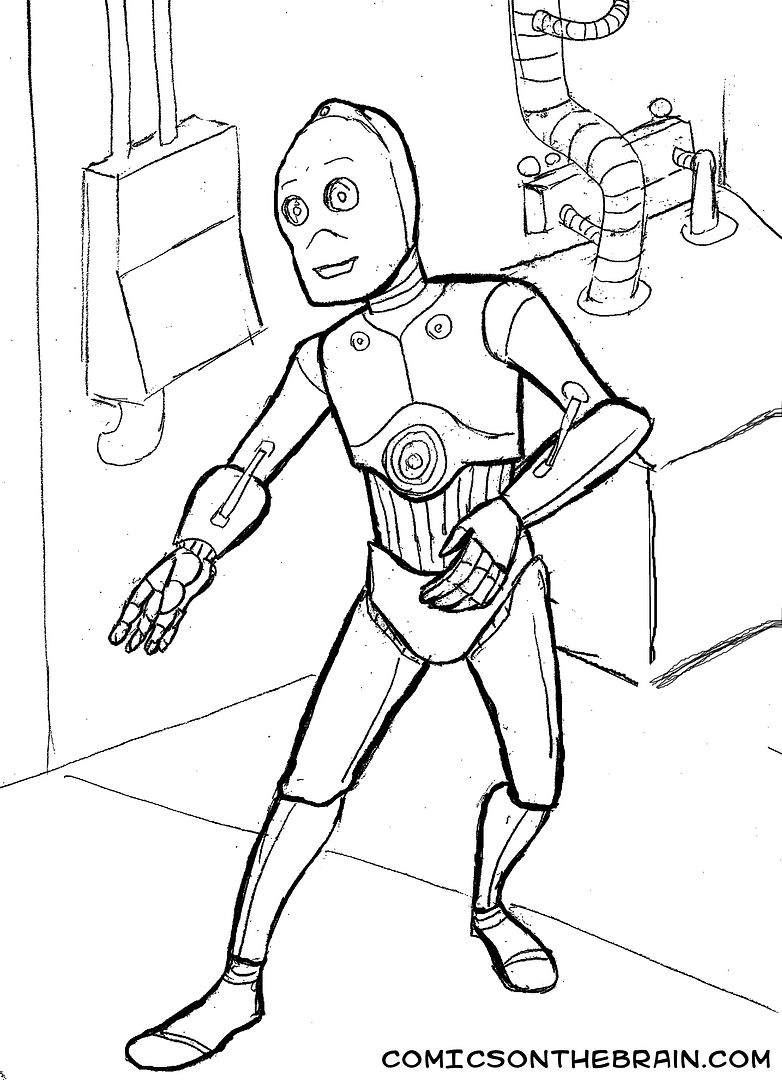 I have people ask me every once in a while to draw them something, and for the longest time I wasn't always willing to do so. Lately I've softened up on that stance, and none can make me melt like a request from my own kid.
Not to long ago, the kid had a stuffed animal C-3P0 from the Star Wars franchise. The kid said, "Dad, let's draw!" and so I did, suggesting that we each draw a C-3P0. The kid's droid art has been lost to antiquity. But I surprised the kid a day later with a coloring page that has since been colored in a dozen variations.
We've seen the regular gold 3P0. A ebony-black one. Green. Red. Yellow and so on.
Now, I offer this barely touched up one for you! Enjoy!
Just click the image for a full-size version to print out — Or go here!
While I'm at it let's take a moment to remember just how awesome 3P0 is. A comic genius. A legendary interpreter. A good friend. A reliable companion.
C-3P0 helped make the "Star Wars" franchise what it is, even if he was just there for some easy exposition.
Thank you, C-3P0! And thank your maker.