I review comics on Twitter at twitter.com/johnsimcoe. Here are the July 2011 reviews! … And yes, I plan on posting all of them since I joined Twitter.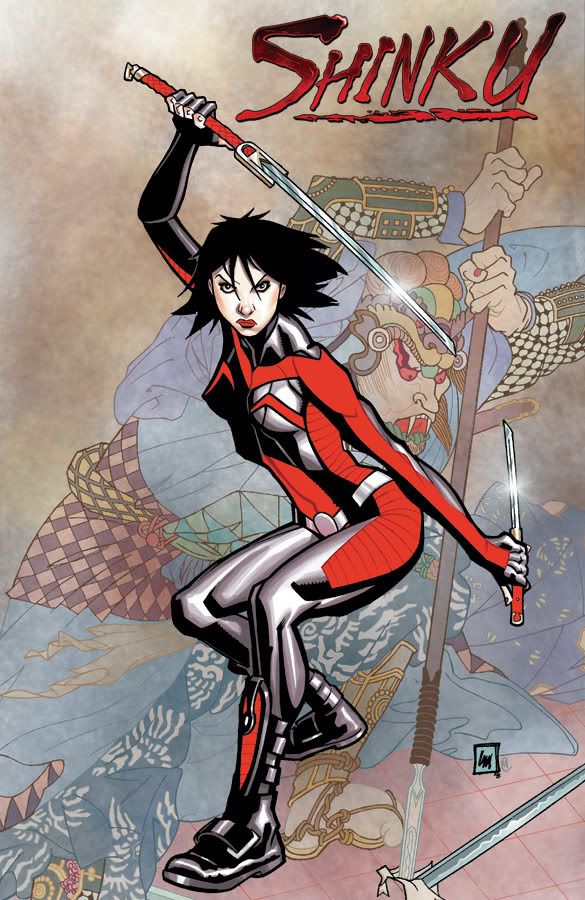 Shinku No. 1 (2011): It's samurai vs. Vampires, via Lee Moder's amazing
art. Coloring makes it better. Alas, only limited interest in vamps.
Shinku No. 2 (2011): Still unconvinced the story is something I want to
follow, but I do love the art by Lee Moder. Excellent coloring too.
Wonder Woman: Love & Murder (2007): Fine and all, but perfect
example of writing for the trade. Got this in floppy form and quit at
Issue 1.
Gladstone's School for World Conquerors No. 2 (2011): A lot of "sitting
around" for the main characters in this ish. Hard-to-follow ending.
Tales of Evil No. 1 (1975): An Atlas horror title about a doll that
possesses a girl and forces her to kill the neighborhood cats. Ewwwwwww.
True Brit (2004): John Cleese writes a British version of Superman? John
Byrne draws. Sounds good, huh? Well, it wasn't. Not enough Python.
Reed Gunther No. 2 (2011): Another charming issue as cowboy Reed battles
mine-dwelling goblins. This book is worth checking in on, folks!
The Mighty Isis No. 1 (1976): I finally understand Isis' powers: She
can do anything! Not dull thanks to a Isis being a likeable character.
Spider-Woman No. 6 (1978): A nonsense issue featuring Morgan Le Fey,
Werewolf by Night and some magic spells. Read it and try to understand!

The Incredible Hulk at Bay (1974): The comic part of a book & record
set. Nothing special, but I would have loved to hear the audio to it.

Rocketeer Adventures No. 1 (2011): Comic greats put the Dave Stevens
hero back in action. Fun expansion of his world, but not the old magic.
Rocketeer Adventures No. 2 (2011): Is it really a surprise that #DarwynCook had the best story this time around. That man's amazing!
Usagi Yojimbo: Shades of Death: The samurai rabbit is always a fantastic read. Should be on every library shelf in the world.
Fear Itself: Home Front No.1 (2011): Got it for Speedball story, but the
photo-real art is quite off-putting if you ask me. The rest? Ehhh.
Dick Briefer's Frankenstein: Starting in the 50s, the artist took
multiple stabs at making a Frank comic. Some serious, some funny. All
good
Conan: Road of Kings No. 1 (2011): It's still hard for me to accept a non-Buscema Conan, but the action scenes here are great.
Elvira's House of Mystery No. 5 (1986): This was retro even as it was being published 25 years ago.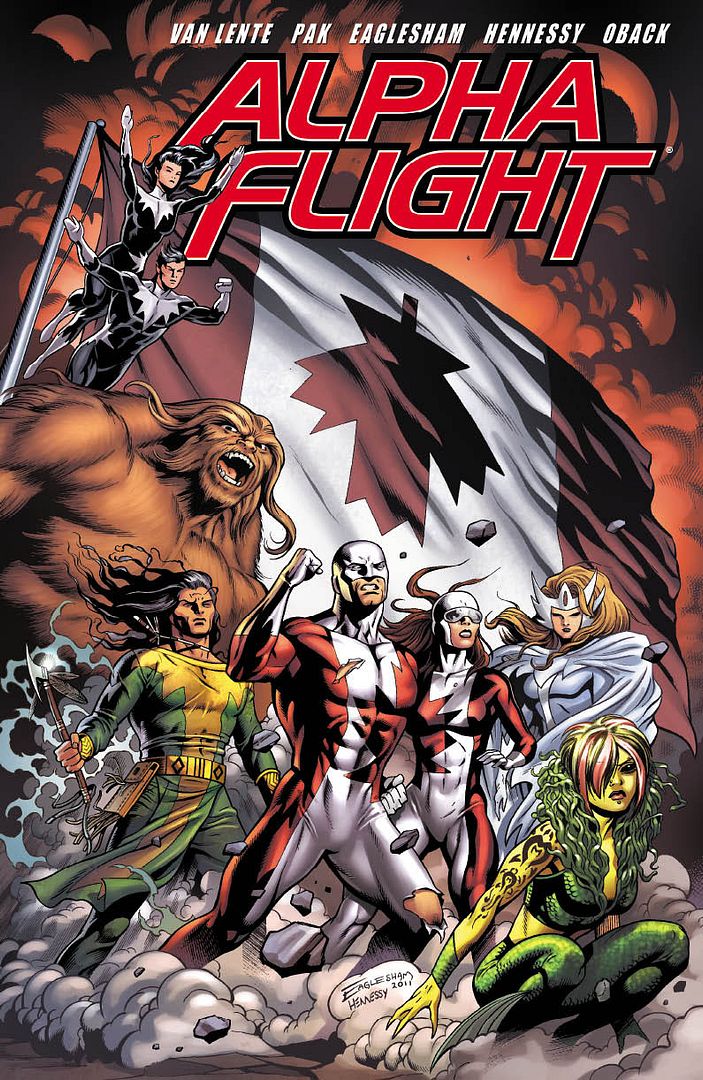 Warlord of Mars – Dejah Thoris No. 2 (2011): Drool worthy art keeps you
turn thw pages. A little light on story, but its all butt-kicking.
Alpha Flight 0.1 (2011): Competently brings back the classic team and
shows superheroes doing superheroy things, which is kind of rare.
Alpha Flight No. 1 (2011): It's what I like – A diverse set of heroes
protecting their country. The updates Marrina rocks, by the way.
The Classic Marvel Figurine Collection No. 118 – Tigra: Makes me kinda
want a solo title that's a horror/humor mix. Wait, that's Hellcat.
The New Yorker Cartoon Album (1975-1985): The cliches you hear about the
mag are evident here. Some funny gags, but awfully high-falluting.
Batman-Whatever Happened to the Caped Crusader: Gaiman explores various
incarnations of Bats. Know what? Sometimes I just don't get Gaiman.
Captain America and Batroc No. 1 (2011): Finally, ze leaper takes a
starring role. Mon dieu! Zees iz zee perfect glimpze at France's ace!
Star Wars: Tales of Mos Eisley (1996): A sci-fi Tales of the Crypt for
the Jedis. Wish I recognized more of those aliens be-bopping around.
Star Wars Tales No. 20 (2004): Stories of jawas, gungans and ewoks. By
far the "ewoks as post-RotJ technicians" story was most fun. Hoo-boy!

FILM REVIEW BONUS — The Smurfs (2011)
When no one's looking in the theater, I also try to do reviews via Twitter in real time. Here's what happened at "The Smurfs."
The character design really trollified the Smurfs. You do get used to the new look, but I would have preferred Peyo's.
The plot is not deep, but it has kid-appropriate "heart." Would have loved some Peyo-style satire though. Try the comics!
Good god, why didn't they let Jonathan Winters ad lib
even a little? The movie would have been 10 times better!
Hank Azaria is the best thing about it. He needed
more ad-libbing though. NPH and Jayma Mays were serviceable enough.
I do wish the writers knew how to smurf the word properly. You don't say "it was smurftastic," you say "it was smurfy."
The kids in the audience loved it, and I laughed quite a bit. The 3-D smurfed though. Just see it in a regular theater.