One thing to love about hockey is the very buildings the game is played in …
Click the pic for a larger image!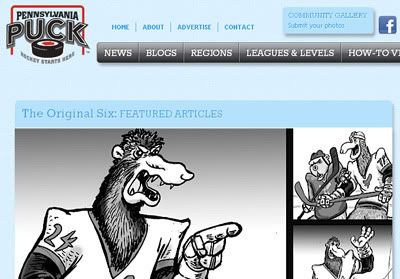 So with today's edition of the Downward Spirals, I have some exciting news. I have entered a partnership with
PA Puck
, a website that focuses on hockey in Pennsylvania, and now the Spirals exploits will be featured there as well!
Read the story … and learn a little bit about the Spirals by going to
this article!
If you want to feature the Spirals on your hockey site, just
contact me
and we'll talk! (The more sites this runs on, the less my wife will complain about the time I spend on making this comic!)