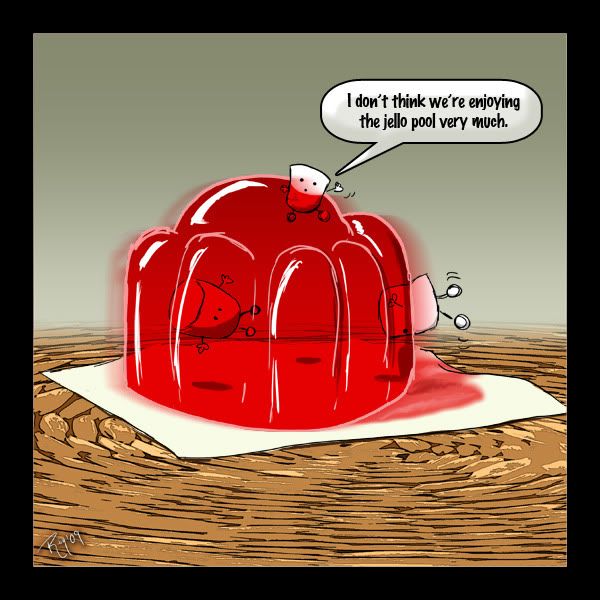 Marshmallows have an inherent innocence to them, and that's how we take advantage of them.
Ren Rieskamp uses a sketchy, but totally charming art style to explore the cuteness of marshmallows, and then subjects to all sorts of horrific situations, such as being burned alive, impaled or drowned.
And despite these often grisly outcomes, it all ends up being funny since the marshmallows keep their chipper attitude.
To top it off, she reminds us that marshmallows come in all sorts of shapes — bunnies in particular. Boy, just imagine what she'd do with a licensed comic on Peeps!
You can find more of Rieskamp's comics at MarshamallowSurprise.com, Deviant Art, and WebComicsNation. The comic is currently on hiatus, but that doesn't mean you can check out the previous cuteness.