I review comics on Twitter at twitter.com/johnsimcoe. Here are the October 2011 reviews! … And yes, I plan on posting all of them since I joined Twitter.
Flight 6 (2009): A fat anthology book of some wonderful comic stories. I
need to get more of these. Beautiful art all the way through.
Marvel Adventures – Spider-Man: Back in Black: A reworking of several
old Spidey tales in one volume. I like these more than the real series.
Justice League No. 2 (2011): The whole thing is a bit of a bore and
Cyborg seems out of place. I did enjoy the uniform schematics though.
Nancy Drew No. 12 (Dress Reversal): The art definitely picked up in
later issues of this series, but the mystery was still pretty simple.
Ecclectic Comics No. 5 (2011): Andrew Wales' autobiographical series has
humor and poignancy that make it worth the cover price. Indy gold!
Tintin in the Land of the Soviets (1930): The first Tintin is awfully
simple to a modern reader, but you have to admire the genre it built.
Lois Lane No. 131 (1973): Intrepid reporter has visions of giant babies. Mayhaps there's a bun in the oven? No just aliens.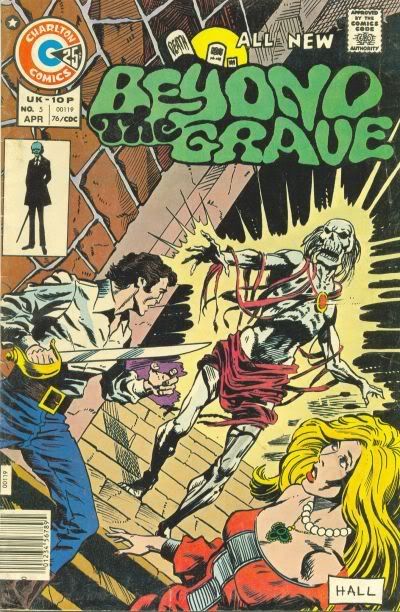 Princess of Mars Dejah Thoris No. 6 & 7 (2011): Can't say enough
about how striking the art is and an exciting adventure to boob, er,
boot.

My Greatest Adventure No. 1 (2011): DC's anthology is really worth a
look. Robot Man was interesting and you can't beat Maguire's Tanga art.

Reed Gunther No. 3 (2011): You'd have to be really stupid to not be
reading this book — or maybe it's because you're not fluent in Bearese.

Kirby Genesis No. 4 (2011): Still amped with fun and crazy ideas. It's hard not to like this series inspired by Jack Kirby.

Green Lantern Corps No. 1 (2011): Enjoyable sequences with Guy and John
trying to be normal people, and an interesting mystery to boot.
Hawk & Dove No. 2 (2011): It's all about action with a smidge of
character development. Plays to Liefeld's strengths. Haters should try
it.
Teen Titans No. 1 (2011): Always enjoyed this group, and I like this
incarnation too. Please add Miss Martian ASAP! And Son of Vulcan!
I, Vampire (2011): While this isn't my "cup of blood," it was good. Love
the idea of a vampire revolution in response to masked marvels.
Voodoo No. 1 (2011): Not a bad story, but off-putting cheesecake art for
women. I'll try issue 2 if it follows "The Hidden" formula.
Blackhawks No. 1 (2011): Totally by-the-books effort for a black-ops
squad. One of the DCnu books that doesn't need to exist. Boring.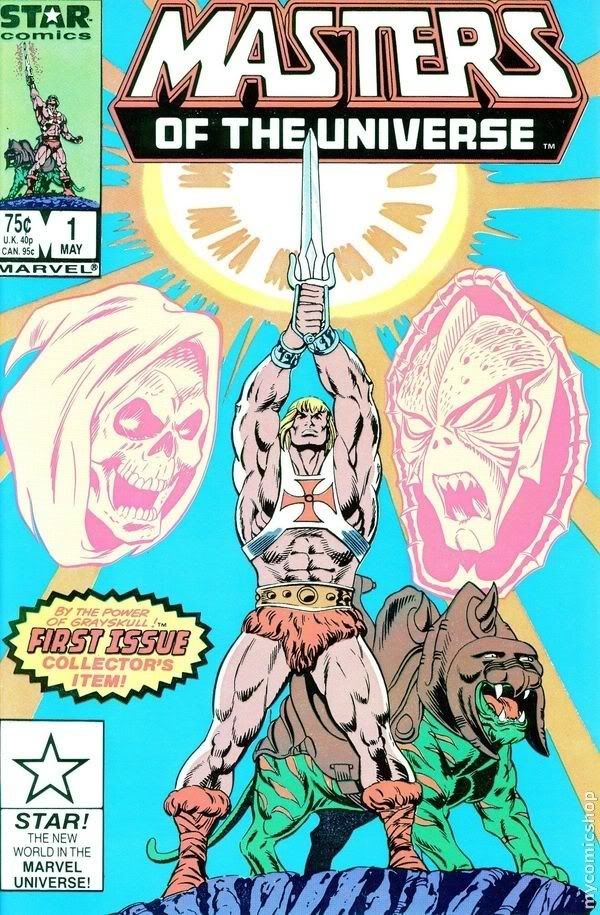 Superman No. 1 (2011): A mediocre Superman story at best, and quite
frankly I found Clark Kent more than a little creepy as he eavesdropped.
The Savage Hawkman No. 1 (2011): A fresh start? I suppose. But I have
little interest in a suicidal super. Especially the depressing kind.
Beyond the Grave No. 5 (1976): The cover looks like an old Willingham
D&D illo. To bad the interior wasn't. Just a regular old horror
book.
Masters of the Universe Nos. 1 and 2 (1986): These Star Comics arrived
late in the line's life. Features intros to Hordak and Rock people.
All Star Western No. 1 (2011): I'm no Jonah Hex fan, but this was pretty
dang good. Still I'll wait for a Super-Chief story to check back in.
Catwoman No. 1 (2011): Nice art, compelling story with an adults-only
scene at the end. Me-owww! A definite pick up for the next issue.