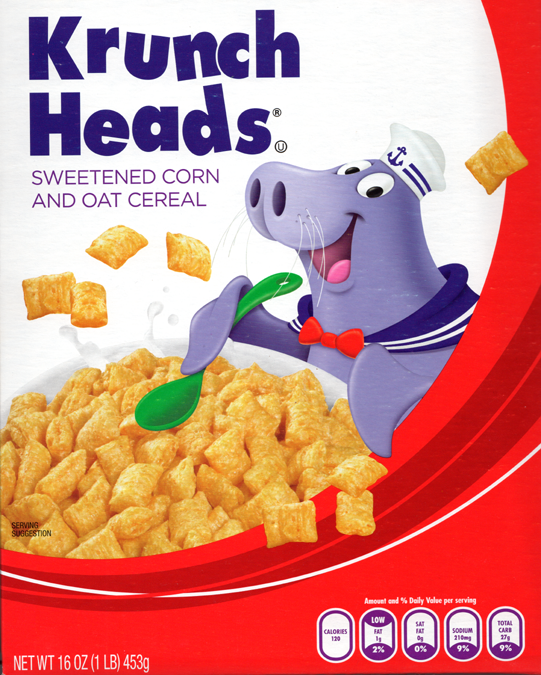 CotB has explored its interest in product design here and there. And every once in a while, a product package actually stops us dead in our tracks at the store. Toys, of course, are a natural playground for package designers, so those are always interesting.
Food geared towards kids falls in the same category. Sometimes a really spectacular design shows up and catches our attention — but almost always its from a company trying to make a splash.
The cereal package here is kind of the opposite. This package is for Giant Food Stores' generic version of Captain Crunch. This cereal is called Krunch Heads and features a purple seal in a sailors uniform.
We walked by it, did a double take and then backed up our cart.
He's a cute little guy, isn't he? And he seems so happy to be eating those generic Captain Crunches.
Our sailor hat goes off to the anonymous Giant Food Stores graphic designer who made him. Your purple seal rocks!