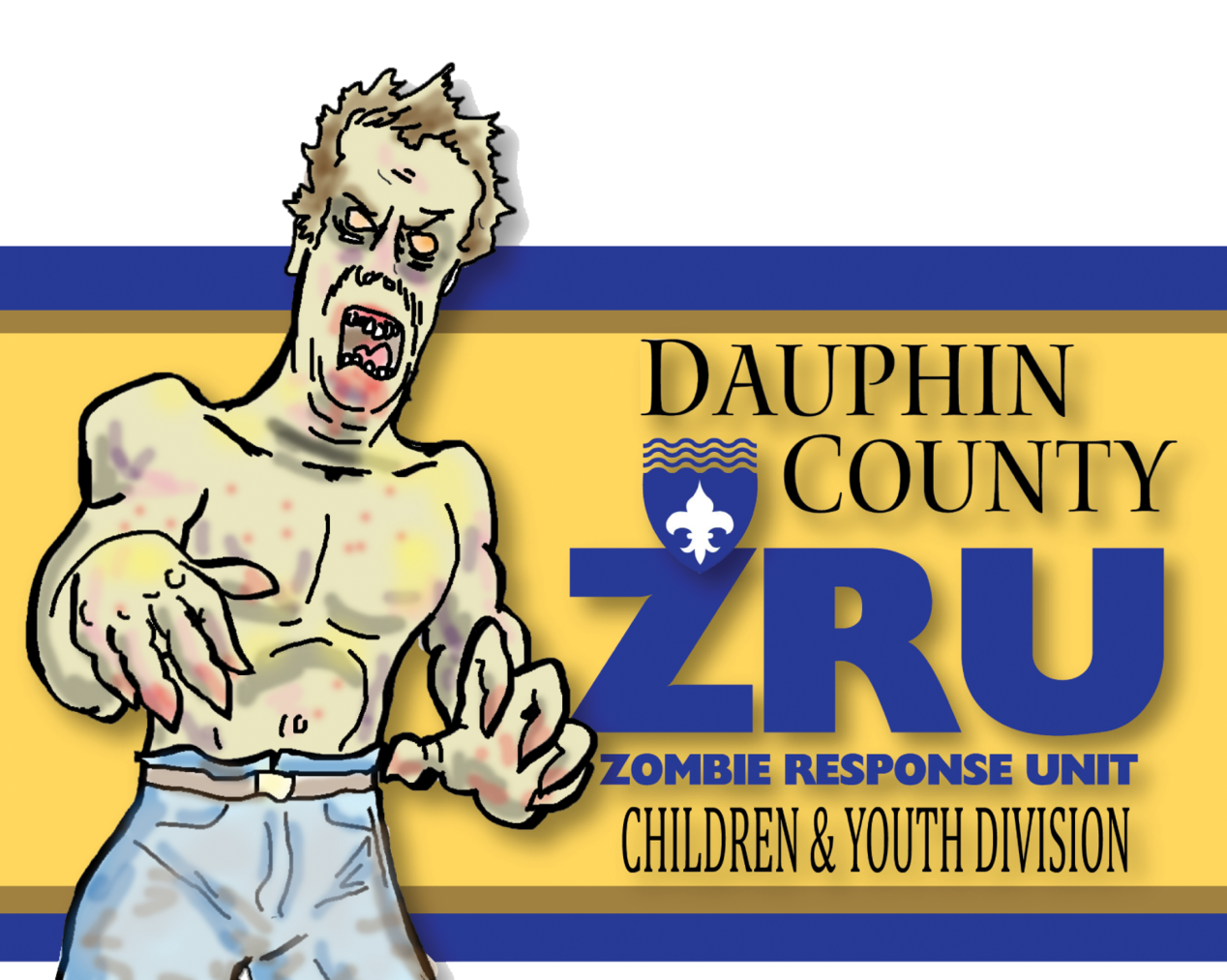 A few days before Halloween, my wife requested I help her with a costume for work. She works for Dauphin County in Central Pennsylvania, and was putting together a "uniform" for the county's Zombie Response Unit.
She wanted a logo that included Dauphin County's logo. I grabbed Dauphin's off the web and started to work on the rest.
Now I could have dug up a nasty picture of a rotting zombie, but I figured that since she works with children that wouldn't be too wise. Instead, I drew one of the Walking Dead with only a hint of gore. From there, I colored him with pastels and fuzzy splatters of blood.
The result, the friendly brain-eater you see above.