It seemed like a good investment at the time.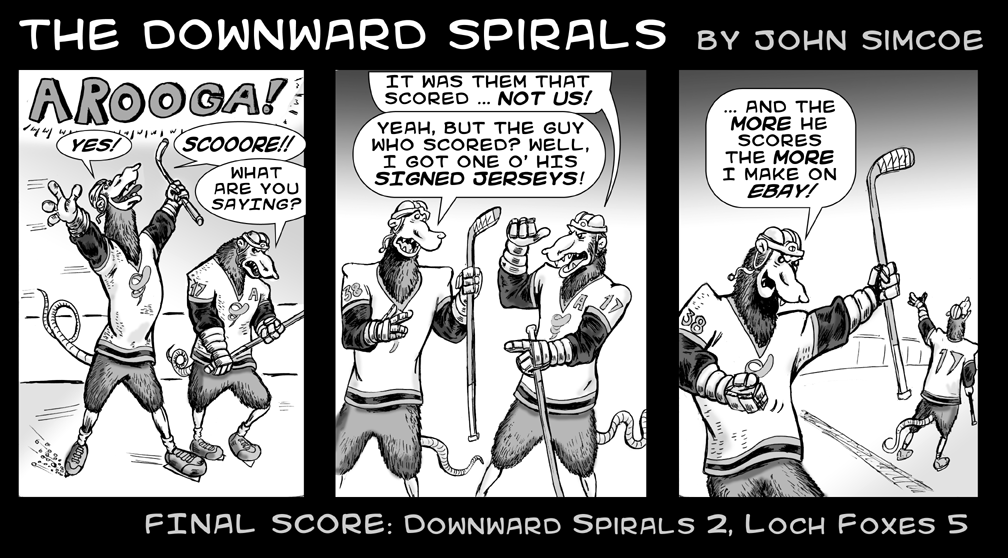 Click the pic for a larger image!
I actually had to draw the
first panel
twice. I put the primary skater on the wrong side. A lightboard and a flop later and I was all set! Along the way, I changed the intended punchline of the comic, which suggested that he actually scored the goal.