Originally published May 7, 2010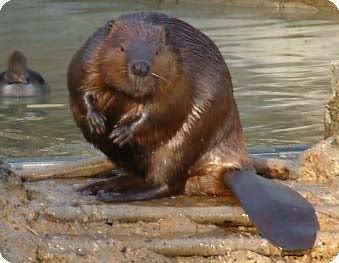 Pardon our ignorance, but CotB isn't really all that well versed in why beavers make dams or how they do it, but that does not stifle the pure awe we have for this particular beaver dam.
Recently discovered in Canada's Wood Buffalo National Park, the monster-sized lodge is said to be the world's largest, is more than a half-mile long and researchers theorize construction on it began in the 1970s. (In comparison, the Hoover Dam is just a mere 1,200 feet long.)
They say it can be seen from space, and the mere thought of that has CorB wondering why beavers need to make anything seen from space.
Just who are these tree-hating rodents trying to contact anyway?