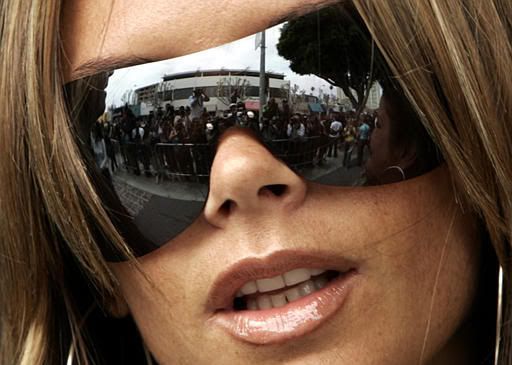 It's no secret around here that I'm a big fan of the British tabloids. Yep, I love it when they take their digs at people richer and prettier than me.

Still, as a whole, they don't have the blogging oomphf that you can find with the likes of Perez Hilton or TMZ.
That is until the 3am column recently split off from its parent newspaper, the Daily Mirror, and created its own site: 3am Gossip Gone Toxic.

While it's loaded to the gills with British celebrities that I'd never recognize if they were sitting next to me on the bus, it also has a healthy dose of American celebrities (and the British ones we do recognize) too.

Barbs regularly fly at Britney Spears, Lindsay Lohan, Katy Perry and Simon Cowell, and their latest Mariah Carey article had me snorting.

Unfortunately, 3am's stories have to be taken with a grain of salt — no matter how dang funny they are — since they've had their credibility challenged more than a few times.