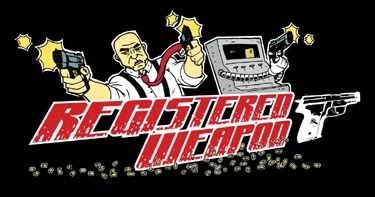 Writing and drawing comics for a living is a tough way to earn your keep, and York County has had some recent success in raising its own comic book superstar. You see, York City is home to Mike Hawthorne, who has worked for Marvel and DC, the two biggest American comic companies.
But now another Yorker, Dave Lentz, is taking a shot at the same dream.
He's teamed up with two writers to produce an online police comedy comic that is certainly firing on all the right cylinders.
As the artist for Registered Weapon, Lentz is tasked with the difficult job of putting pencil in hand and creating a semi-futuristic world where cops team up with robots to solve crimes. But this isn't your ordinary Terminator-style robot. Nope, this little cash register-shaped guy is more in the vein of Twiki, Buck Rogers' companion from the 1970s TV show.
But wait. FeLIX isn't as bad as I'm implying. Twiki was well-known for annoying TV viewers. That is bad. FeLIX, on the other hand, just annoys the hell out of Frank Gorman, his hard-nosed detective partner. That is most certainly a good thing for readers.
While mostly a comedy, the story thus far has focused on teaming the two up and sending them on their first case — a grisly death at a playground.
The online comic has been live since mid-January, and by all accounts it's certainly a hoot to read. You can check out new episodes every Tuesday and Friday (and commentary on life in general the rest of the time) at the Registered Weapon site.
While you're at it, be sure to check out some of Dave Lenz' art at BlogSpot.
Have you got a York County-based blog, art gallery or Web site? Let me know by e-mailing me here.
Originally published on 3/3/2009