Welcome to Church Sketches V, the latest in my collection of doodles I do during church!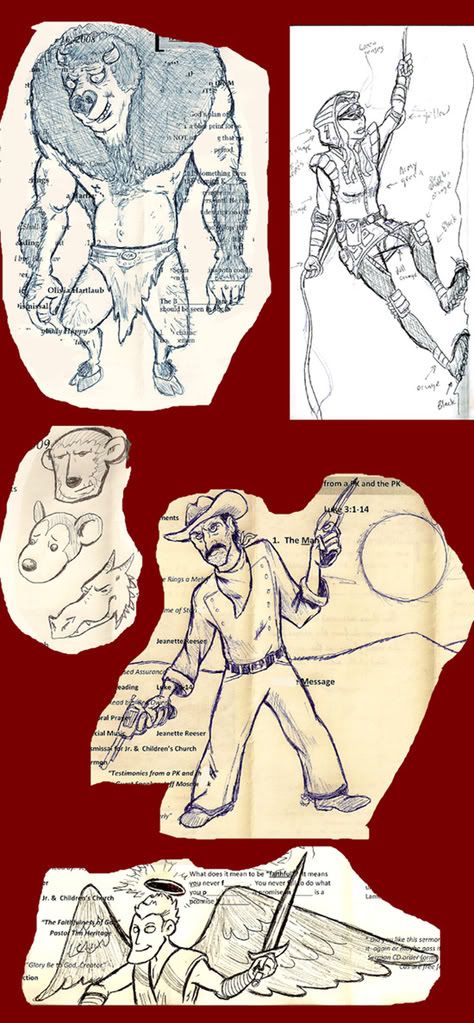 Here's what we have in today's batch:
AT TOP LEFT: Bison Man, an anthropomorphic bison!
AT TOP RIGHT: Grotto, a female character I was designing as a G.I. Joe character. She's a cave-jumping, mine burrowing rescue trooper.
MIDDLE LEFT, FROM TOP TO BOTTOM: A cartoonized werewolf, a mouse and a dragon.
MIDDLE RIGHT: A gunslinger I whipped up when the handout was especially bare!
BOTTOM: A sword-wielding angel! I kinda like him.
Now as I said, I was thinking a lot about that G.I. Joe character, so I even built a file card for her.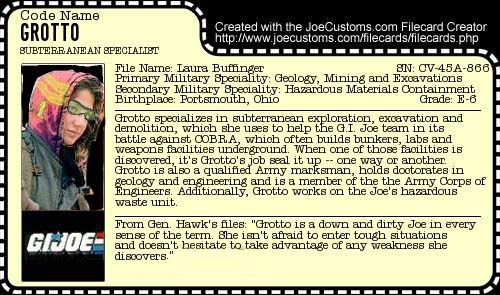 Looking for more in this series? Here you go!