With COTB's bizarro work schedule, we're often at home in the early afternoon. If you work a similar shift, or have called off sick recently, it's apparent that there's not a whole lot on TV — well, except for TV shows such as "World's Most Amazing Videos" on Spike and History Channel's never-ending series of apocalypse documentaries.
But it wasn't until just recently that Discovery Channel's "A Haunting" caught our eye.
The show is a docu-drama where real people tell their stories of paranormal experience. While they and a sinister-sounding narrator talk, actors dramatize their story, lighting people make things look spooky and special effects guys throw books around.
The ultimate effect is actually pretty creepy, and COTB has gotten goosebumps more than once while watching an episode at 2 o'clock in the afternoon.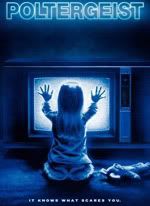 The goosebumps didn't well up any bigger than the day when the show started out with the words, "Corning. A small city in Western New York …"
EEP!Corning, N.Y.!
My hometown! … No lie.
What followed was the melodramatic tale of a houseflipper who purchased a fixer-upper and ended up with a slightly deranged girlfriend, ghostbusters on the property and an exorcism — all in the span of 60 minutes.
(Check some of the clips hosted by its network, Discovery Channel.)
What's neat about "A Haunting" is that it seems to shun standard ghost stories — such as the highly commercialized Gettysburg ghost scene, or even anything that's tied to a commercial property.
Instead, it wants "real" haunted houses.
It tells the story of how people are effected, not about a business owner trying to draw in thrill-seekers.
On the flipside, there are plenty of "roll your eyes" moments in the series, especially when the unlucky homeowners recruit a local medium to patrol the house, searching for a source to all the ectoplasmic shenanigans, who invariably report "cold spots" and "a sense of dread" as they wander the premises.
But like any good ghost story, it's all about how scary the ghost can be, not about what brought it to this world, and every episode of "A Haunting" handles that with skill.
You want spine-tingling moments? Just wait until they dramatize a blank-eyed shadow stalker or out-of-their-time kids playing in their old room. Why even their segue to commercials isn't for the skittish, thanks to their Linda Blair look-alike.
Unfortunately, "A Haunting" appears to be deader than any of the ghosts it reports on. There hasn't been a new episode in more than a year.We'll just have to settle for repeats until we can scare up a few more demons of our own.