Originally published on April 1, 2008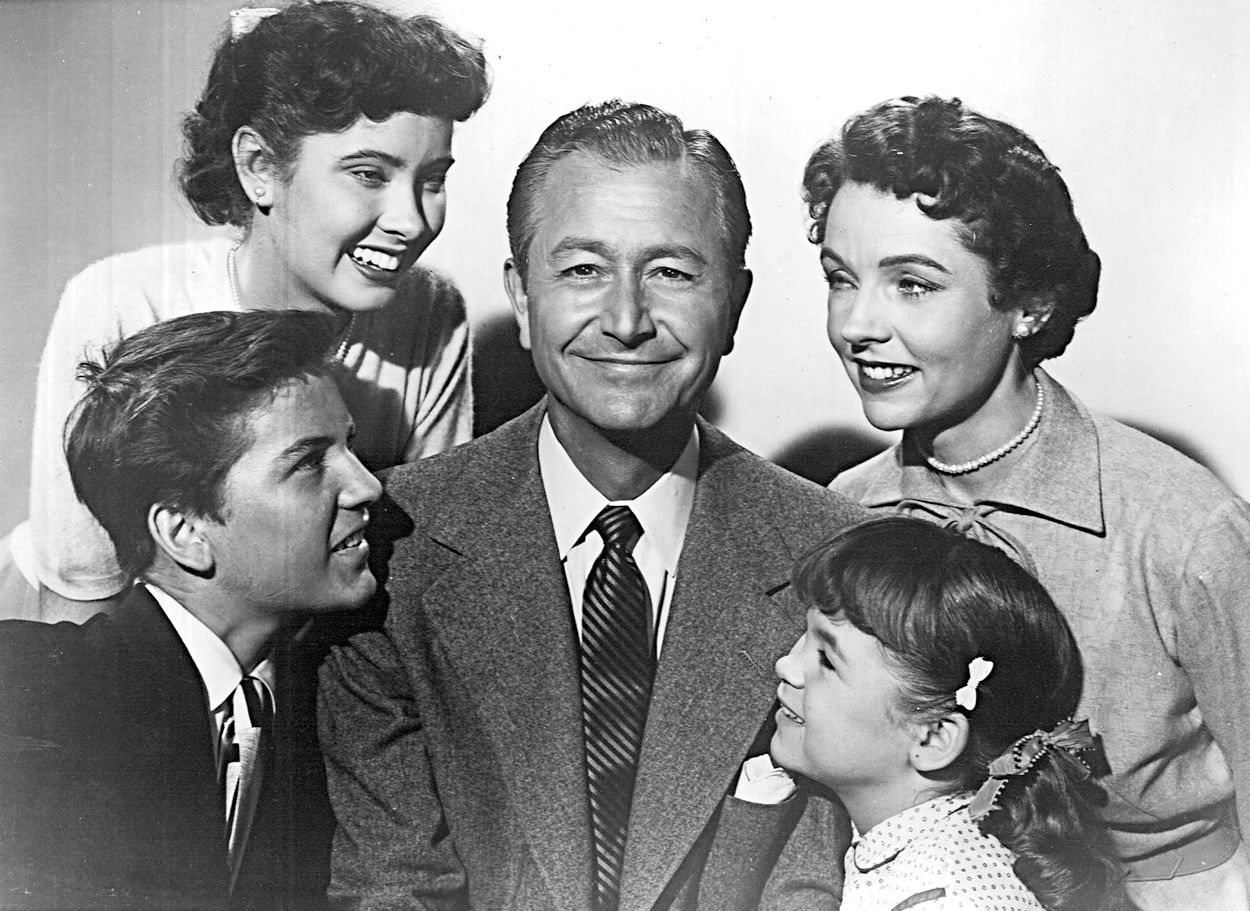 The first season of "Father Knows Best" arrives on DVD Tuesday, and although it has all the edge of a rubber ball, it's a welcome set that's sure to bring just a few smiles.
Starring Robert Young and Jane Wyatt, the show is often criticized as being saccharine and far-removed from reality with its depiction of American family life in the 1950s. That all may be true, but the show is just too good to be dismissed so lightly.
The black-and-white show certainly has its unintentionally funny moments (Did kids really use "Jumping catfish!" as an epithet?), but the show's real humor comes from the excellently crafted family dynamic. There's Jim Anderson (Young), the insurance salesman who thinks that life in the "modern" '50s is moving too fast. Betty (Elinor Donahue) is the bubbly oldest daughter who's full of advice for her oldster parents. Bud (Billy Gray) is the impatient son who always wants more — whether it's an extra drumstick or an upgrade for his scooter. The youngest member of the Anderson brood is Kathy (Emmy-winning Lauren Chapin), a girl brimming with curiosity, imagination and matter-of-fact outbursts. Finally, there's the elegant Margaret (Wyatt, who also won an Emmy for the role) who's the ultimate mom and peacemaker — complete with a fresh-pressed apron.
With that capable ensemble, the show explores topics that trouble families even today: The worn-down feeling we all get, the right time to permit dating, a family's responsibility, the need to get away and the miracle of life and death. At the same time, the show took time to celebrate Thanksgiving and Christmas on air, even taking time to pray — something you just don't see on TV all that often.
It's also filled with quaint oddities. In one exchange, Bud asks "Mom, does this paint have lead?" "Of course it does!" she responds. Likewise, in one of the bonus features Lauren Chapin describes how, as a youngster, she was assigned to deliver Jane Wyatt's Emmy acceptance speech and she bawled through the entire thing. The problem? She forgot her shoes.
But can "Father Knows Best" endure in the 21st century? As long as there's hope for a better, more serene family life — no matter how improbable — you can bet it will.