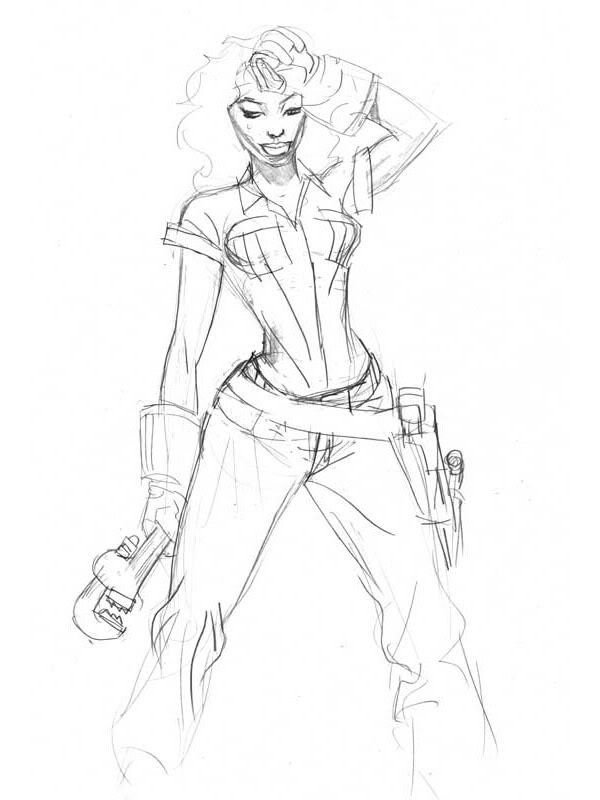 Originally published February 6, 2008
It seems America is a little obsessed with all things dirty. Over on the Discovery Channel, there's Mike Rowe's hilarious show "Dirty Jobs," where the clean-cut host dives into the nation's foulest occupations.
Over on FX, former "Friends" star Courtney Cox is getting ready to debut the second season of her show "Dirt." (See, I told you it was originally published in 2008!)
That show features Cox as the boss of a mud-slinging and audacious celebrity tabloid.
Even here in York, we can get a taste of dirty things thanks to Mike Hawthorne, a comic-book illustrator based in York City.
How so? Every week through 2008, he'll be offering up a new cartoon image in his "Dirty Girls Weekly."
And yes, you're right. It does sound a bit salacious, and it is a bit salacious, but only in a PG-13 type of way.
The effort follows up his previous experiments where he drew a monster-a-day in 2007 and his "Sweet Science" boxing-themed art prints.
In "Dirty Girls," he'll be drawing beautiful girls in everyday occupations.
In explaining his art project, Hawthorne writes: "Admit it, you love 'everyday' girls. Sure, sometimes you may go for glamorous movie starlets, but more often than not it's that cute waitress with the greasy apron that steals your heart. Take it from me, I married a waitress."
Originally published February 6, 2008