It's with great excitment that I've been watching the cast for the upcoming G.I. Joe movie come together. First off, Ray Park (Darth Maul) is signed up as Snake-Eyes.
That, my dear reader, is casting genius.
It's a role that Park was born to play. Just like he did in "Phantom Menace," he is going to impress. And just like in "Phantom Menace" he'll be the real star of the film.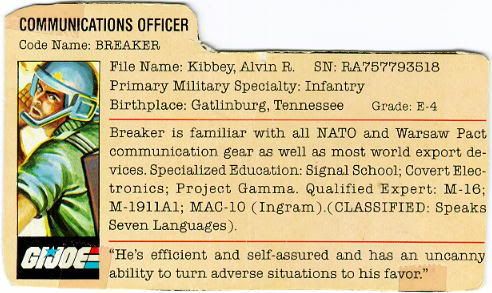 Another recent surprise addition is Saïd Taghmaoui as Breaker. No, it's not a surprise that Taghmaoui is it the film. It's a total shocker that the character of Breaker is even in the film.
In G.I. Joe lore, Breaker is quite low on the totem pole. He was killed off some time ago and has only been made into an action figure intermitently.
That being said, I love Breaker because he was my first ever G.I Joe action figure. He wasn't as cool as my second action figure — Snake Eyes — but he was my first, and I'll always have a soft spot for the lug.