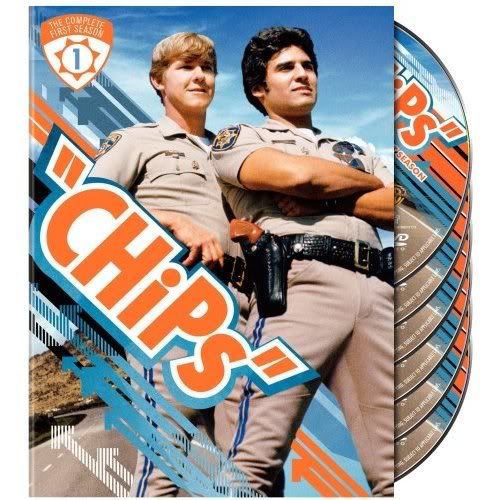 Yes, it's coming. The world has been waiting for a long time. As I write this, there's some guy in a Chinese factory carefully inspecting discs sporting the manly figures of Ponch and Jon as they stand defiantly against the criminals of Los Angeles. Yes, it's true: "CHiPs: Season One" is making a slow-speed crash on to DVD next month, and I can't wait.
Now if you've never experienced the awesomeness that is "CHiPs" you are missing a perfect mesh of 1970s TV, celebrity worship and disco.
In a nutshell, the show features the day-to-day lives of two California Highway Patrol officers as they buzz the freeways of Los Angeles, in search of cargo hijackers, out-of-control tanker trucks, speeding celebrities and hot babes with car trouble — and that's just during their 8-hour shift.
Once work is all done, Ponch and Jon dive into L.A. nightlife, where they hit the disco, the roller rink, the beach or the latest star-filled police fundraiser.
Yes, Seven Mary Three and Four certainly lived the good life, didn't they.
I grew up on "CHiPs," since it was in heavy syndication all through my formative years, and I found it absolutely perfect "background music" to whatever I was doing around the house.
And over the years, I grew quite fond of it because it was always in syndication until recent years. It was during that time that I just found there was something comforting in the series. Even with a hefty amount of car crashes and criminals, it was perfect "Vegge TV." You can just zone out to "CHiPs" and enjoy yourself.
You see, "CHiPs" isn't award-winning TV, but it is a heck of a lot of fun. People will say its schlocky and campy, but it never tries to be anything else.