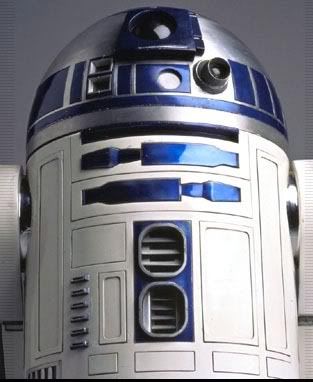 People have probably pointed this out before, but it just dawned on me a little while ago: How could machines and robots in the "Star Wars" universe be named things like "R2-D2," "IG-88" and "A-Wing Fighter" when it's clear from the movies that they don't use an Earthly alphabet?
Just watch the flicks: Whenever Luke or someone is staring at a computer screen, a strategy board or sign, it's all a bunch of jibberish marks.
They don't use our letters or numbers, so how do we get names like "4-LOM" and "X-Wing"?
What's the deal with that? Who are they trying to fool, anyway?
Not even the WookieePedia has any explanation of it.