Every once in a while, I long to get creative. I want to make something. A few weeks ago, I was sorting through some of my old stuff and found my sets of lead miniatures used with role-playing games.
Most were unpainted — or painted badly — and I stared at them, wishing I could spend a few hours just dabbing those little guys until they were perfect.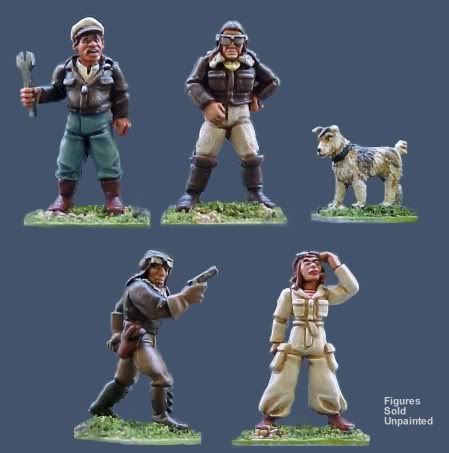 Still longing to mess around with them, I stumbled on to a site, Pulp Figures, that I had bookmarked long ago.
That site, which features work by mini designer Bob Murch, mixes my love for pulp magazines with my love for toys and games by offering a skirmish game that features pulp-style characters.
Looking through the site, all the usual suspects are there: sailors, Nazis, the yellow peril, adventurers, cavemen and good ole Americans.
Someday, I'm going to finish painting all my other miniatures and then I'm going to order a ton of stuff from Bob's site. Man, it's those little guys are so cool.