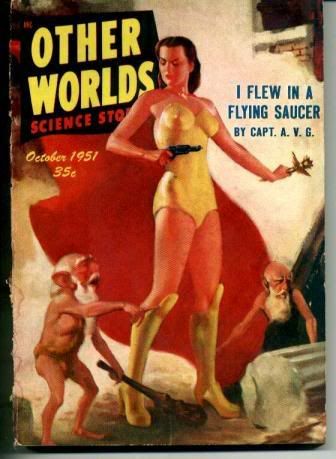 Another thing the pulps didn't have was honest-to-goodness
super-powered superheroes, complete with cool costumes and such. There
weren't any characters with super strength or super speed. There were
no accidents with radiation or mutants.
The heroes of pulps were much more along the lines of Batman and Reed
Richards (sans stretching powers). Typically most costumed heroes were
adventurers akin to Batman. Most scientists and "rocket jocks" were a
mix of Flash Gordon and Reed Richards — incredibly smart and plucky.
Doc Savage is a good example of that.
There were a few moderately super-powered heroes, like The Avengers and
the Green Lama, but nothing in the Superman, Spider-man or Green
Lantern category. It was just something that hadn't been developed yet.