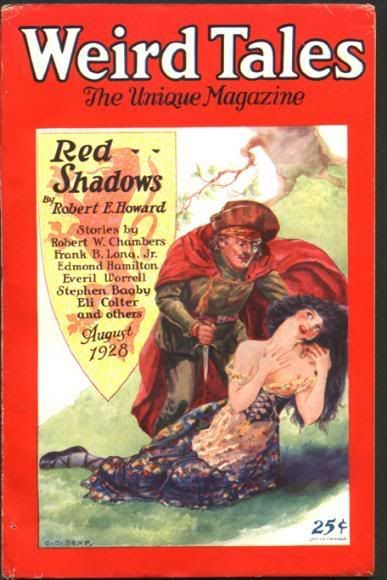 Today's featured cover is another edition of Weird Tales. This 1928 magazine featured the first published story of some hack named Tennessee Williams.
The story, "The Vengeance of Nitocris," is featured in Bill Pronzini's "Mummy!" book of reprints (this is the last mummy entry, I swear!).
The story tells of a newly-minted pharoh in ancient Egypt who expends a great deal of energy and resources to avenge her brother, who was the pharoh before her.
It's kind of neat to see the "start" of a writer who would later on write things like "The Glass Menagerie," "A Streetcar Named Desire" and "Cat on a Hot Tin Roof," and win the Pulitzer Prize.
For a little more history on Weird Tales, visit this site.