Even as a wee lad, I adored comic books. Back then, I got up every Saturday morning to tune into the adventures of the Super Friends, and then jumped across channels to watch black-and-white reruns of the Lone Ranger. If there was a hero on, you couldn't stop me from watching it. The same went for comic books. As soon as I discovered just how neat they were, I was spending every dime on them — or at least every dime that wasn't used to buy action figures. Needless to say, it wasn't long that my other interest – drawing – soon merged with my love for heroes and action figures. My sainted mother was always keen on me doing creative things – it kept me out of her hair after all – so she started buying me art supplies – pencils, papers, paint, markers and, best of all, art books. Twenty-five years later, I still have most of my art books, and if you have a little one (or loved one) showing interest in comic books, then you might want try looking into these books:
FOR NEW ARTISTS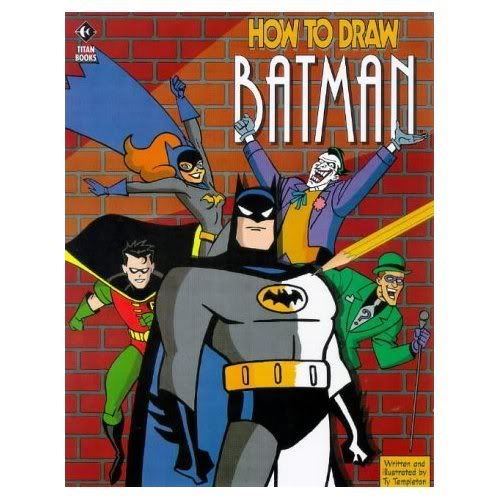 "Draw 50" books by Lee J. Ames: These books, which cover a wide variety of subjects spend one page each on how to draw one particular subject in a particular pose. As a kid, my favorite was "Draw 50 Famous Cartoons," and it was this book that taught me the basics of human anatomy — all thanks to entries on Lee Falk's The Phantom and Alex Raymond's Flash Gordon. These books are absolutely bare-bones instruction, and no theories or explanations of style. Heck, these books don't even have any text. Don't be put off by that because this is key basic instruction — and good instruction — for the budding artist. His overriding lesson is a simple one – that everything you draw starts out as a series of interconnected shapes. There are several books in the "50" series, but surprisingly, there isn't one that's superhero specific. Still, it's perfect for beginners.
Grade: B+
Web site

Walter Foster books: These books are, even 25 years since I first encountered them, still a staple at art stores and cover a huge variety of techniques and art types. In this mix are two or three good cartooning and animation books. It's these manuals that my mother first brought home to me. Though they feature fantastic layouts and interesting visuals, these books don't offer much more than multiple samples of the same art style to copy. As a kid, I liked looking through the books almost as much as I used them to inspire my art. But did they teach me anything? Some, but not too much. More modern versions of these Walter Foster manuals have merged several books into one. This combination, at the right price, probably make the books worth getting, especially for a kid interested in cartooning in general rather than superhero-specific comics.
Grade: B
Web site

Walter Foster DC Comics books: Long after I learned how to draw, the "Batman: The Animated Series" came on TV, and comic artist Ty Templeton hooked up with the Walter Foster publishing house to produce "How to Draw Batman." The book proved to be immensely popular, and even today, the book sells for megabucks on eBay. Why is it so popular? Maybe it's something that "B:TAS" fanatics seek out, but for me it's another thing entirely. You see, it lays out the basics of the "B:TAS" style in its amazing simplicity and it's really a breeze to follow once you get the inside tips the book offers. Don't worry — you don't have to shell out the $95 asking price on eBay for it because the publisher also came out with nearly identical books for the Superman, Batman Beyond and Wonder Woman. These books aren't exactly what Templeton spelled out in the first book, but close enough. Additionally, the Wonder Woman book is a good supplement because it focuses on females, not just the beefy guys of the Justice League. Overall, the style suggested in this book is perfect for kids.
Grade: A+
Web site: It appears that these books are no longer in print, and therefore not sold by Walter Foster. Check secondary sellers like Amazon or eBay.
FOR MID-LEVEL ARTISTS

"How to Draw Comics the Marvel Way" by Lee and Buscema: One Christmas, I was thrilled to find this book among my newly opened He-Man toys. Rather than play with Castle Greyskull all day, I got to reading this excellent primer from front to back. This book covers everything you need to make a comic. More importantly, it's different from the above-listed instructional guides because it spends a great deal of time on not just drawing superheroes, but drawing a story full of superheroes. The manual is written with clarity by Stan Lee and illustrated throughout by John Buscema and other Marvel greats. Though this book lacks is a chapter on creating your own characters, it's ideal for young artists who are ready for the next step in their artistic career.
Grade: A
Web site
FOR HIGHLY ADVANCED ARTISTS
"Making Comics" by Scott McCloud: Without a doubt, it's Scott McCloud's "Comics" series – which includes "Understanding Comics," "Re-Inventing Comics" and this book – are the "it" books among comic-book creators these days. They analyze the industry with amazing clarity and his latest "Making Comics" is a special boon for someone thinking about making their own comics. It has its share of navel gazing, but its unique insights into what works and what doesn't are well worth the read. While this book doesn't focus on developing your skill as an artist, it does deliver helpful advice on how to build a comic book from the ground up. The series isn't aimed at kids, but an artist in his teen-age years and beyond will find it invaluable.
Grade: A
Web site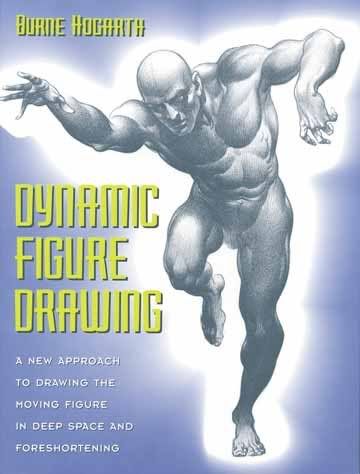 "Dynamic" series by Brune Hogarth: Best known for his work in the early years of comic strips, Brune Hogarth put together a series of instructional books aimed at honing the illustration of the human figure. Among the series are books on the hand, face and general anatomy. To add to that instruction, he's also scribed books on lighting and how clothes drape on the human body. The illustrations in these books are truly works of art and are sure to intimidate even the best artist. While the illustrations are strong, the instruction isn't as clear and concise as it could be. To get the most out of these books, you have to scour them thoroughly. Like McCloud's books, this would be a tough book for young artists, but are perfect for a teen-aged or older artist.
Grade: B+
Web site
OTHER BOOKS
These books I can only discuss by reputation, so if you don't mind a little heresy, I can offer a little information on them.
"Comics and Sequential Art" by Will Eisner: This book by Will Eisner is often cited as the best book on comic-book art that's ever been published. The funny thing is I hadn't ever even heard of Eisner until I was in my mid-20s. That would follow that I had never heard of this book either. However, as you carefully read — and note "I say carefully read" because I didn't when I was younger – any of all of the
books above, you'll see that most of them refer to this important book by Eisner.
Web site
Chris Hart books: As I write this, Chris Hart is being called the best-selling how-to-draw writer in the world. What that really means that he's good at selling books, because his books have a horrible reputation in the art community. What's there complaint? Simply that he's a little surfacey and doesn't provide much depth or insight. Still though, his books appear to use modern art styles unlike the slightly dated (but still superior!) "How to Draw Comics the Marvel Way."
Web site
Wizard "How to Draw" series: Wizard, a monthly magazine covering fan angles of the comic-book industry has for many years dedicated a few pages each issue to an instructional article. Over time, Wizard collected all these articles into several books. I've scanned through these books, and they seem incredibly detailed and well-worth their cover price. On the downside, these articles are written by a number of different artists, so the diversity of styles and techniques will make it a little harder for new artists sort out their own preferences.