Originally published at the York Dispatch BlogZone at the Pop Quiz, Hotshot! blog
There's something to be said about a church that offers up great old movies for the public.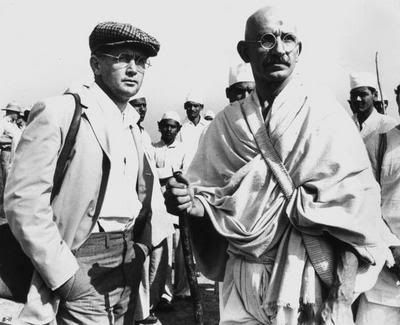 That's just what St. Patrick's on Beaver Street in York, Pa. is doing this Sunday as it presents "Gandhi" starting at 1:30.
I first saw the 1982 film in high school. I guess my social studies teacher thought it would be educational or something. (And yes, I guess I did learn something, namely not to pick fights with the British Army, because it seemed to always end in a thorough machine-gunning.)
The movie is part of a series St. Patrick's called "Movies the Matter." Future films include "Bonhoeffer" and "The Princess Bride."
For more info on the flicks, check out St. Pat's Web site at: www.stpatrickyork.org/movies