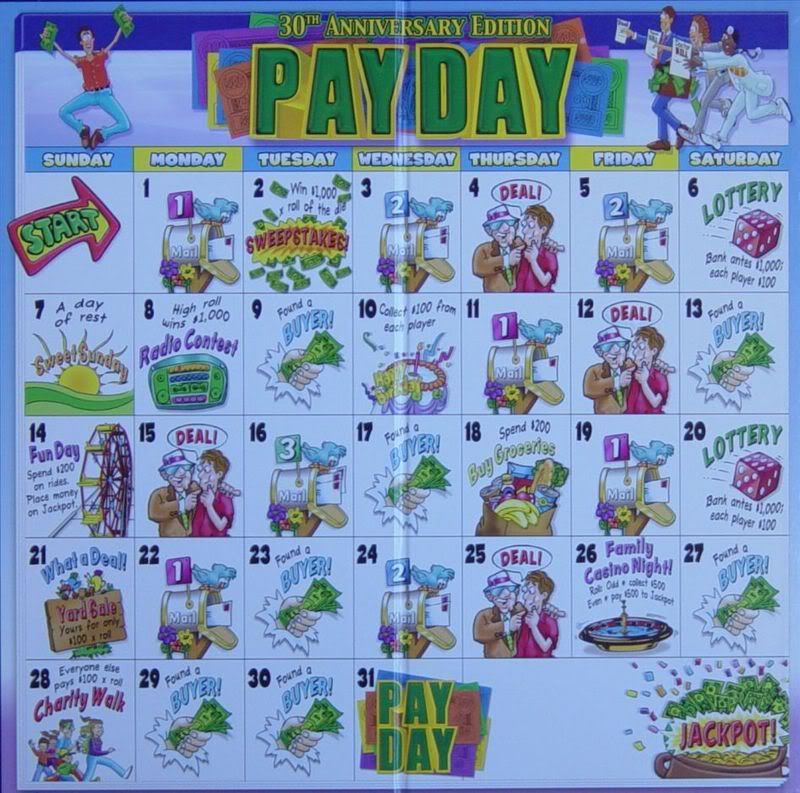 This weekend, the wife and I decided to play a board game rather than watch another hour of television. She picked an old retro standby — Pay Day.
The game was one I played a lot as a youngster, but I don't think I ever really understood the rules. That being said, it didn't exactly thrill me when she suggested we play.
Well this time, the wife and I actually read through those rules and played for "three months."
And you know what? It was pretty fun, and actually kind of challenging.
I ended up with a final profit of $51,600 — something completely unheard of when I was a kid.
See what happens when you follow the rules?
Good things, my friends. Good things.
Pay Day fan site: http://www.paydayanniversaryedition.com/