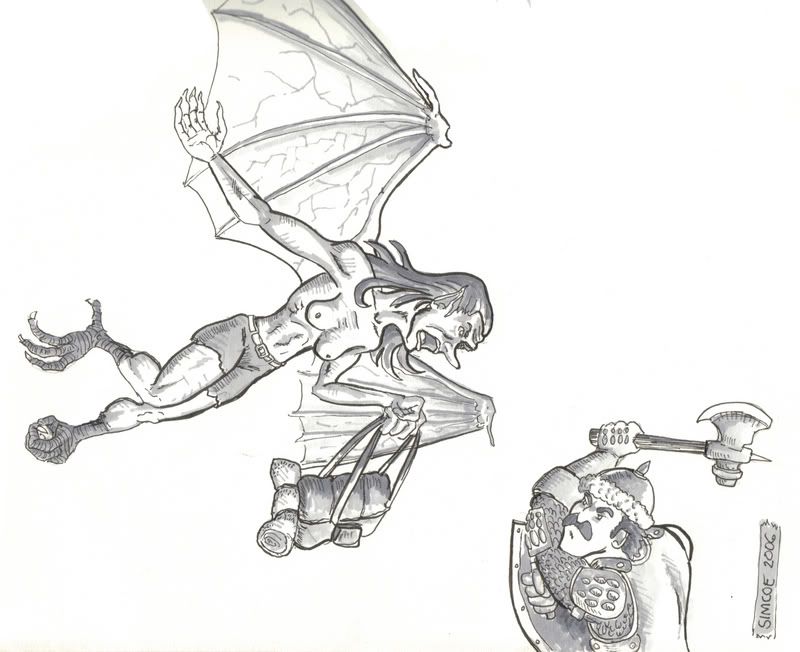 Here's a battle scene I put together recently as I was working with my gray-scale markers and thumbing through D&D books. Basically, it's an adventurer trying to get his backpack back after it was stolen by a harpy.
Check out my other artwork at my Photobucket account: http://s135.photobucket.com/albums/q137/comicsonthebrain/
Once you get there, jump into the artfolder!
Is it me, or does the resolution on this page stink compared to
Photobucket offers? It seems like it should be the same though. Hmmm.