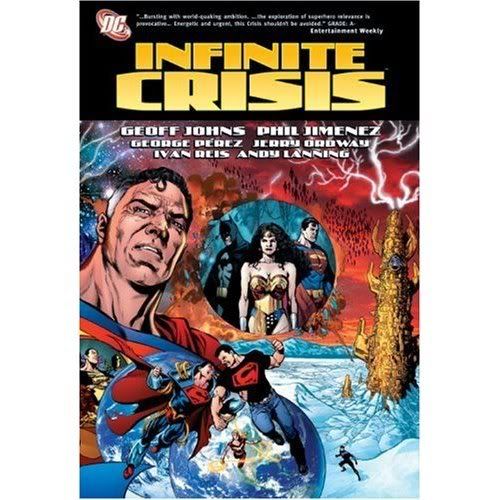 In recent years, I've come to expect a couple of big, hardcover releases from DC Comics throughout the fall.
These releases were timed to be perfect Christmas wish-list
additions. But this year, the comic company is being a bit stingy with
their DCU releases. In fact, I can't find a single DCU hardcover with new material that's debuted in the last few months.
Sure, I can ask for the "Infinite Crisis" reprint hardcover or the latest "Archives" edition, but there's nothing new that's coming to mind.
I guess those new-material hardcovers ended up losing money, which means I'll have to fill my list out somewhere else.