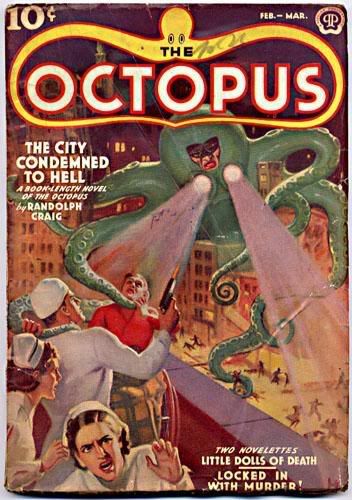 As it's sometimes tried in the comic-book industry, pulp magazine publishers attempted to do a few villain-themed (or at least villain-titled) magazines too.
One of those was Popular Publications' "The Octopus," which started its publishing life as a cowboy magazine called "Western Raider," then switched to "The Octopus" and then became "The Scorpion." It obviously wasn't too successful since the titl — under three names — only lasted four issues.
Do you want to read "The City Condemned to Hell?" Then zip over to Project Gutenberg, where the whole story has been posted: http://gutenberg.net.au/ebooks06/0604231h.html
Like many pulp magazines, the copyright on the story was never re-upped, so it's now in the public domain.