Halloween was a great time for my little girl. She got to dress up as "Wonder Woman" after we came across a costume for her. She loved it and proudly proclaimed: "I'm Onner Woman!" whenever anyone asked.
She also managed to get an honorable mention at Comix Connection's annual costume contest!
You can check out an image of her here!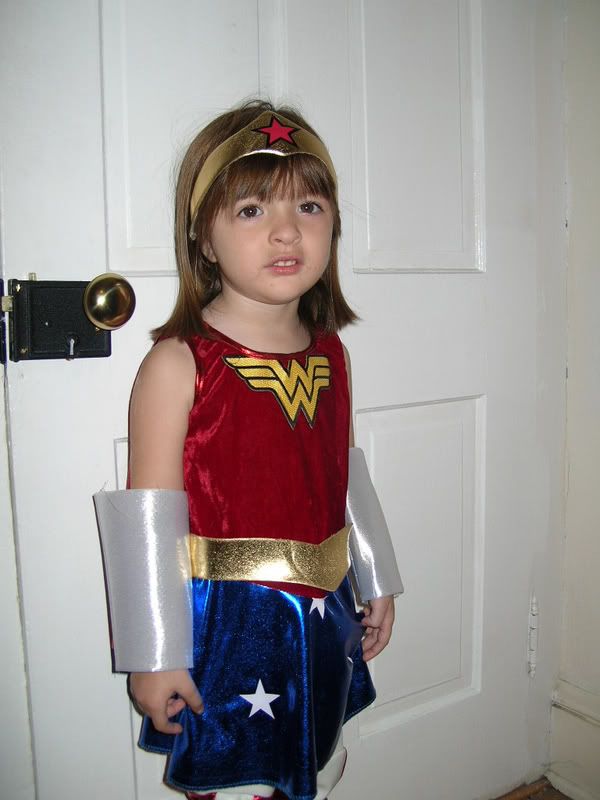 —————–
You'll also remember that we were handing out little comic-book giveaways that I obtained from Comic Store West.
They were much appreciated by kids and parents alike.
I can't recommend this Halloween treat enough!