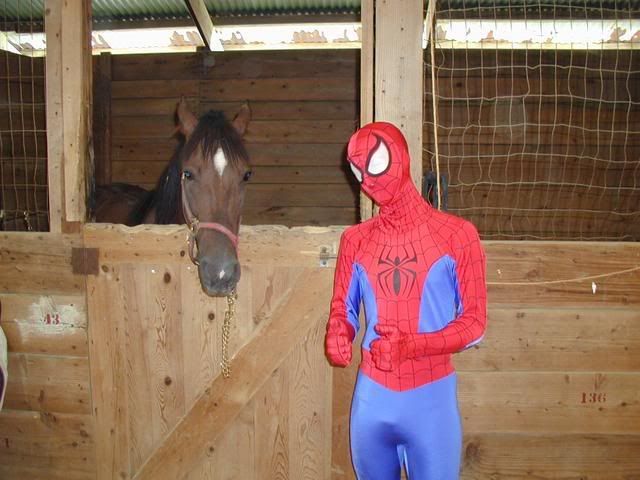 "Spiderman" is hanging out in Erie, Pa., a lot lately, and there are tons of photos of him. I'm not sure why he's there or why so many people are taking pictures of him, but there he is in his red-and-blue glory.
Even stranger, the Erie newspaper, found online at GoErie.com, even has a special link from its page to here. Again, I'm not sure why, but it's fun.
As a teen-ager, I had a chance to meet Spider-man too. He was appearing at the Arnot Mall, in Horseheads, N.Y., I even got him to autograph a copy of "Amazing Spider-Man."
The coolest part is that he added a little spider insignia next to his John Hancock.
Well Spidey, I hope you enjoy Erie. The winters are a bear though — and there aren't many skyscrapers to web-swing from, so be careful!