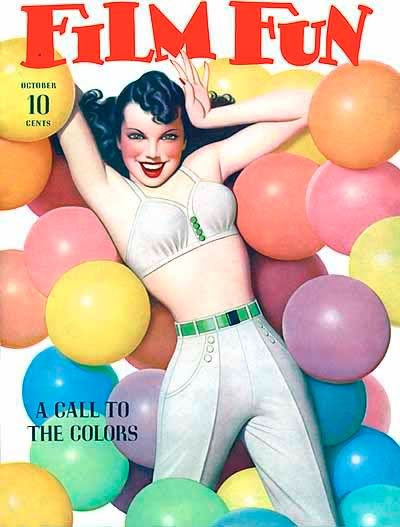 Not all of the pulps were about high adventure, daring escapades and
alien invasions. Some were covered more pedestrian affairs … or at
least ones that seemed just a tad more plausible … well, as close as
a pulp magazine could come to plausibility.
Here's how one web site describes Film Fun, the magazines shown above …
Film Fun uses collegiate jokes, quips,
epigrams up to 300 words; humorous verse. According to Haining, it also
included "short stories in which fun-loving, invariably naive girls
from all over the U.S. almost fell into the clutches of the film
world's worst lechers".
This cover was done by the legendary Enoch Bolles, who you can read more about at http://www.americanartarchives.com/bolles.htm and http://www.thepinupfiles.com/bolles.html. It's likely that these are all Bolles' work though, as he was associated with Film Fun for quite a while.