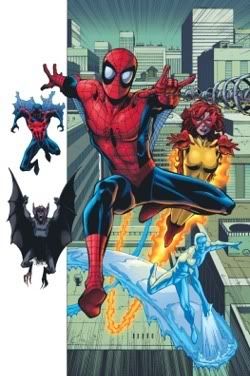 Newsarama has just posted an interview with Sean McKeever, where he announces that he's written a special one-shot featuring Spider-Man, Firestar and Iceman.
If you were a kid in the 1980s, then you know what that team is really called to a 1980s couch-potato: Spider-Man and his Amazing Friends!
How cool is that? The spectacular trio is finally making an appearance in the Marvel Universe.
It's sounds like it will be a great nod to the 1980s cartoon that I was absolutely addicted to! Heck, I even watch it now, since it's offered on ABC Family and Toon Disney.
Maybe, just maybe, if it sells well enough, they might give the group a limited series.
My advice? Buy early, buy often!