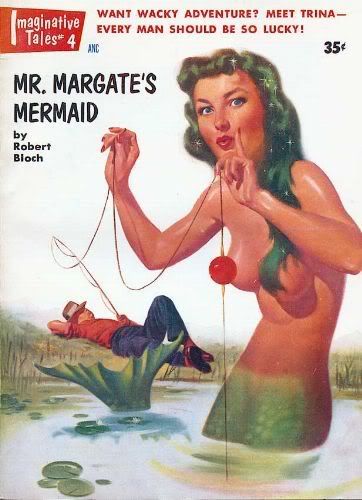 OK, so my McCauley research didn't end up going anywhere. That still doesn't mean I can't show off some more of his stuff.
Here we have the cover of another Imaginative Tales from 1955 that illustrates "Mr. Margate's Mermaid," a sexy and playful image.
Here's how one web site describes the story … Man
hired as custodian by occultist falls in love with mermaid staying
there. However most of the characters get switched with a male centaur
ending up in the mermaid's body.
… what's odd is I found this reference on a web site listing stories of gender switches.
I also found an odd reference here, which is a massive listing of centaur names and their sources.

Boy, the web sure is a weird place.