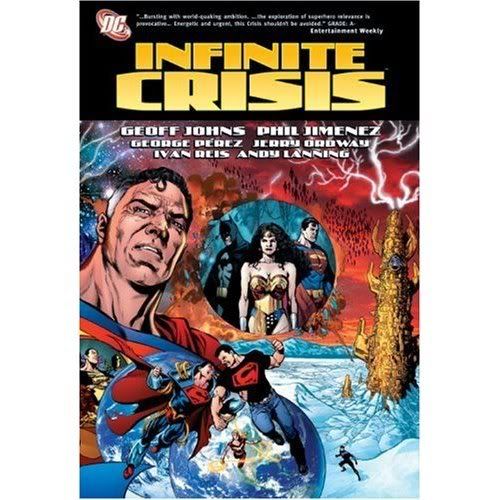 Well, it's been about a week since DC's big event of the year has wrapped up. To some, "Infinite Crisis" was a slam-bang ride that really shook up the DC Universe.
I can say that I'm definitely not in that group. In the end, I-Cry
left me awfully bewildered. A lot of stuff happened in this book — too
much in fact — for me to follow it well. The series was seven issues
long and there was half-a-bazillion spinoff books that you were
expected to follow.
If you didn't, which I didn't, you were lost, which I was.
I'm not a fan of chasing stories into titles I don't read, and I-Cry forced you to do it again and again — most notably with Teen Titans, the "Specials" and the I-Cry Secret Files.
I wouldn't have minded a longer I-Cry series if it meant that the
story was more complete, but as it is, I-Cry as a stand-alone series is
too obtuse for me. Additionally, a series like this was desperately
needing an omniscient narrator. It would have helped so much.
I liked the dialogue, and for the most part, the art was fine, but if the story isn't there, then I can't recommend it.