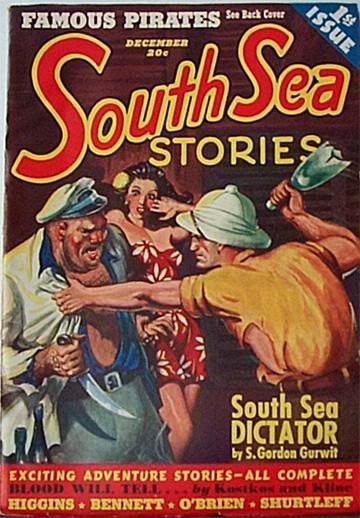 As I've said, the pulps had a wide reach when it comes to genre (I
haven't even touched on the romance pulps, for example), including the
itty-bitty sub genre of the South Seas story.
Usually these stories featured tales of down-and-out Americans hiding
out in some sweaty South Pacific island and getting into all sorts of hijinx.
The idea of the island hopping adventurer was reborn in the 1980s with Tales of the Gold Monkey, a live action show featuring Stephen Collins as the protagonist.
A few years after that, Disney's Talespin threw The Jungle Book's Baloo
into the role of the down-and-out adventurer in Cape Suzette, an island
beseiged by "sky pirates," petty dictators and other oddities.