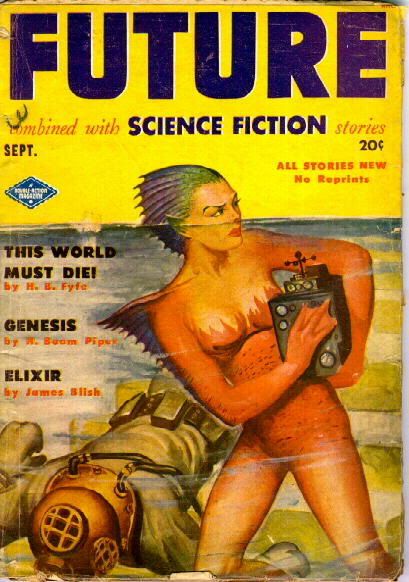 Some pulp covers have a remarkable "superheroey" look to them.
This character reminds me a lot of Marrina (or is it Marina) of "Alpha Flight" fame.
As usual, notice the intense reds and yellows used on this cover.
Also note that as circulation started dropping off, many pulp
publishers merged their magazines, much the same way newspapers do now.
So what killed off the pulps? Most people point to the advent of
television and the rise of paperbacks. Not only did they distract the
readers of pulp magazines, but it also drew in a lot of pulp writers,
pushing the pulp magazines to "scrape the bottom of the writing barrel"
even more than they had before.