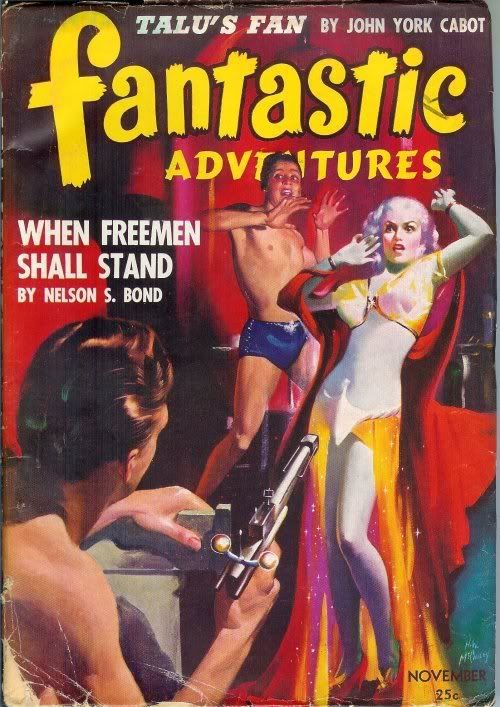 Women weren't the only scantily clad characters running around in the pulps. A half-naked man, with a He-Man chest and bronze skin was just as good.
The above cover features a little of everything in the pulp magazine style.
The eye-popping logo.
The half-naked woman.
The exotic woman.
The half-naked man.
The pointed gun.
The captured "moment of crisis" just before the action explodes.
Nelson S. Bond, the cover story author, was a prolific author of the time. To see what he wrote, visit this site.