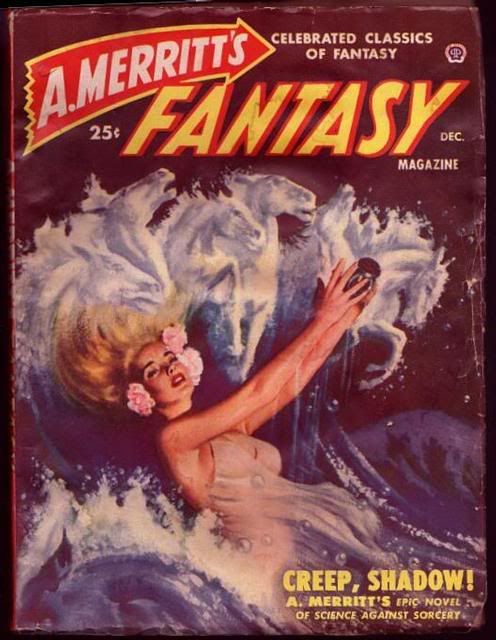 The biggest online collection of pulp magazine covers that I know of is
PulpGallery.com
, which is where I've gotten most of the images I use here at
Comics On The Brain
.
The gallery has more than 1,000 images of the some 60,000 individual issues published.
Needless to say, I can blow an hour or two every day just clicking through the amazing series of images.
And every once in a while, I come across one that reminds me of something I've seen before.
"A. Merritt's Fantasy Magazine " from December of 1949 did just that, reminding me of the scene in one of the Lord of the Rings movies where a river was turned into a stampede of liquid horses (seen below).
The cover illustration was by Peter Stevens. It illustrated "Creep, Shadow!" by A. Merritt himself. The issue also includes "Footsteps Invisible" by Robert Arthur.
Just like many comic book series today, this particular pulp wasn't very long lived, and only lasted for five issues between 1949 and 1950.