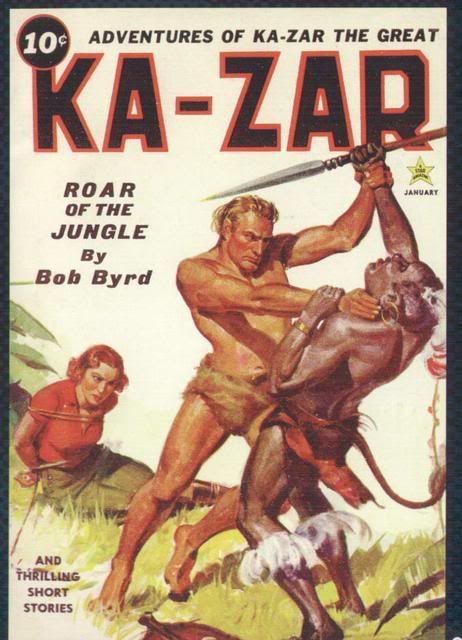 We all know about Stan Lee's fondness of plucking characters from the past to place into the comics he was writing. Still, it's a surprise to me that a character with the name Ka-Zar first appeared in a pulp magazine. That character moved into comic books and then was replaced by Kevin Plunder, the man who would rule the Savage Land.
What I find so amusing about the idea of re-using the name "Ka-Zar" is that there are a million "savage" names Stan Lee could have created. Why re-use the name of a failed character?
For a great history of Ka-Zar, the pulp version, look here.