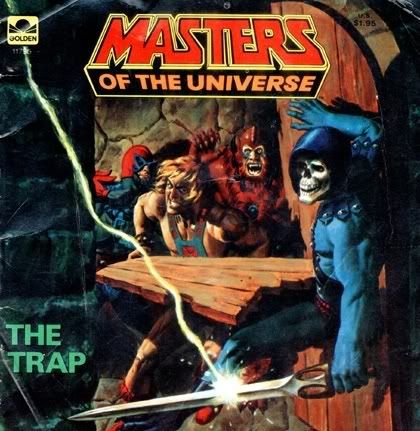 I was able to purchase an original, on-card Masters of the Universe Man-At-Arms (circa 1984) for $5. The card is beat up a bit and his blister bubble has turned yellow, but it was a good deal nonetheless.
The fellow selling it had a bunch of comics too, but it was fairly clear he didn't know that MOTU stuff is a pretty hot seller on eBay.
The figure isn't the recent commemorative re-issue of the character on the identical card, either. This one is the real deal.
It just so happens that Man-At-Arms was always one of my favorite He-man figures, so I'm doubly pleased.
———
At the same flea market, I also purchased a copy of "Whiz Comics" No. 106 (from 1949) for just $1. It was really beat up, but a neat addition to my collection.