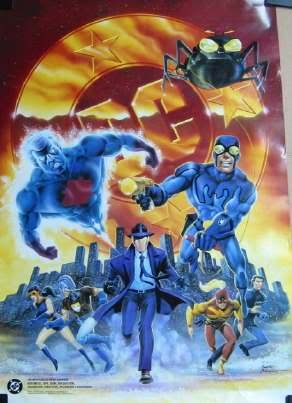 I think Blue Beetle (Ted Kord) should play Night Owl II.
The Peacemaker might make a good Comedian.
Nightshade is a dead ringer for Silk Spectre.
Who else but Captain Atom could play Dr. Manhattan?
For a bit of a twist, we could have The Question play Rorschach.
I know it would be a stretch, but Peter Cannon could play Ozymandias.
And for just a bit of nostalgia, why not cast Blue Beetle I (Dan Garret) as the first Night Owl.
So what do you think? <!–emo&
–>